Clearlift Face Lift
Known as the "Lunchtime Facelift," ClearLift Laser Facelift is one of the most comprehensive facial treatments on the market.  It treats a variety of age-related skin concerns, including fine lines and wrinkles, uneven skin tone, and the loss of collagen.  ClearLift is also safe for those delicate parts of your skin, such as your neck and décolleté.
Featured on The Doctors and Dr. Oz, ClearLift is non-invasive, painless, and has no downtime.  No one will know you had it done, and there is no need for topical anesthesia or wound care afterward.  Sound exciting?  It IS!
WHY DO PEOPLE LOVE CLEARLIFT?
Virtually Painless
Requires No Downtime
No Anesthesia
Safe for All Skin Types
Boosts Collagen
Smooths Fine Lines & Wrinkles
Tightens Skin
Reduces Need For Botox and Fillers
Lightens Under-Eye Circles
Reduces Scars & Stretch Marks
Reduces Melasma
Improves Rosacea & Broken Capillaries
Are you ready to Schedule Your Appointment? Click HERE to book today for $25 and meet with our board-certified medical professionals to determine your customized skin care plan. Love the skin you're in!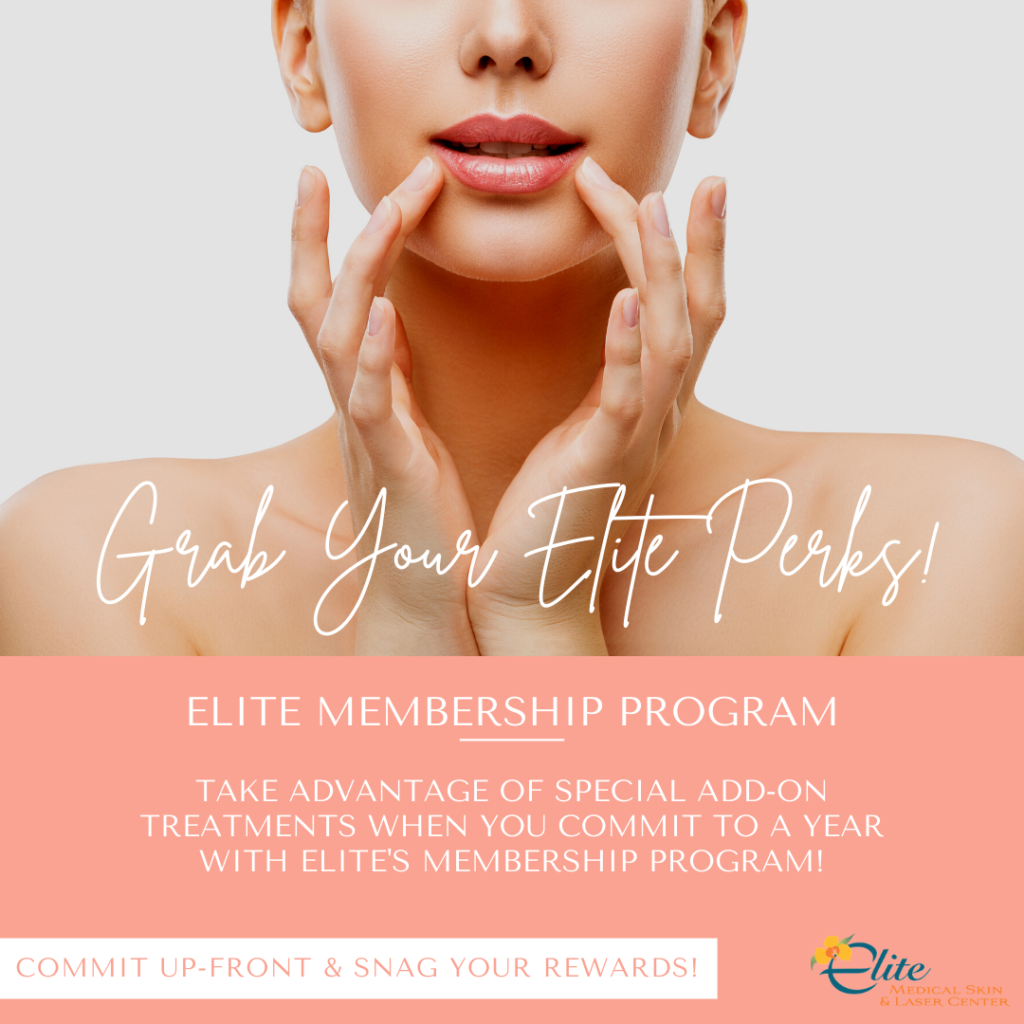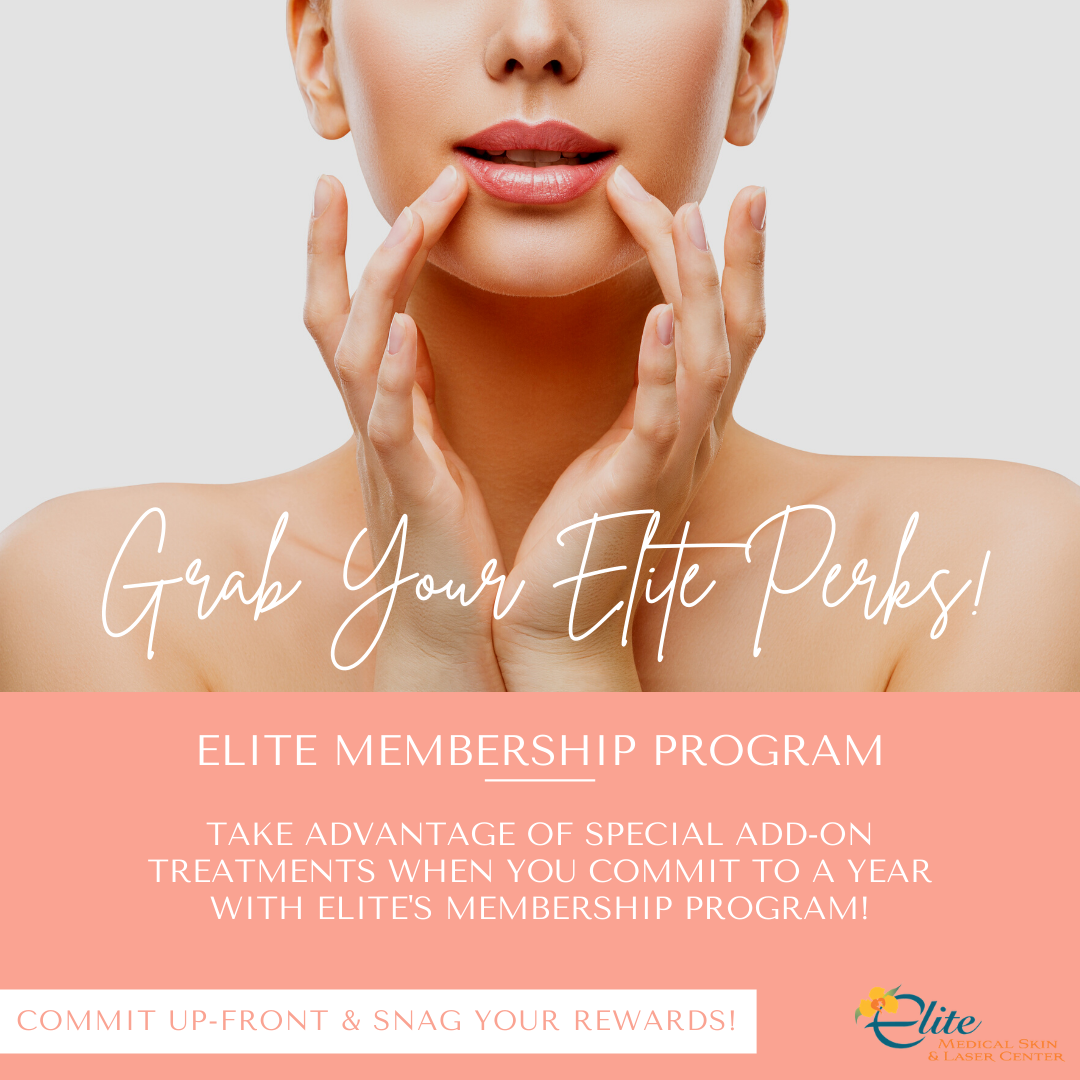 At some point it is hard to ignore the vivid signs of aging you see in the mirror – little wrinkles around your eyes or lips, age spots, maybe some sagging skin – there used to be few options for turning back the clock without going under the knife. But today, you can soften the effects of time on your face with many nonsurgical cosmetic procedures.
We are excited to offer you an opportunity to take advantage of all of our anti-aging treatments for ONE low monthly price based on one of our three Elite Membership Levels! No more saving up and waiting to buy a package. No more choosing just one treatment at a time. With our Elite Membership program, we have a way for you to have it all, all year long.
FREQUENTLY ASKED QUESTIONS
AM I A GOOD CLEARLIFT CANDIDATE?
Anyone whose skin shows signs of aging is a good candidate for a Clearlift Facelift.  The most dramatic results are seen on people who have tried non-invasive therapies and are looking for something more aggressive without pain or downtime.   The best candidates have moderate sun damage, are in good health, and take good care of their skin.
HOW LONG WILL THIS TREATMENT TAKE?
A ClearLift typically takes less than 20 minutes per treatment area. Your exact treatment regimen will depend on the needs determined during your consultation and the area(s) you wish to treat.
Is a ClearLift Face Lift safe?
ClearLift treatments are a non surgical and safe and effective alternative to surgery.  You can expect your skin to have minimal redness that is short-lived after the treatment.  More importantly, no one will notice you had anything done immediately after the procedure, hence, the reason ClearLift is called the Lunchtime Facelift.
Is this treatment painful?
No, it is not painful. The ClearLift laser creates tiny heat points in the dermis that do not cause damage to the outer layer of the skin.
Will I need a touch-up treatment later?
While ClearLift will reverse some of the appearances of aging, we recommend that you practice great skincare at home to maintain your results.   This includes avoiding excessive sun and UV exposure and using our recommended skincare products to maintain your investment.  Daily use of moisturizing sunscreen will help new damage from occurring whenever you are in the sun.  This helps to maximize the benefits of your treatments and ultimately increases the length of time between maintenance sessions.  For most patients, a touch-up treatment after 12 months helps to maintain a healthy glow.
How much does a ClearLift Face Lift cost?
ClearLift costs vary depending on the areas of your skin we treat.  A face treatment starts at less than $350 per treatment.  You will need six of these to complete a series, maximizing collagen restoration.   If you want other areas treated at the same time, like your neck, tummy, or hands, there is an add-on price.  Click HERE to schedule your appointment today!