Become an Elite Member Today!
Elite Membership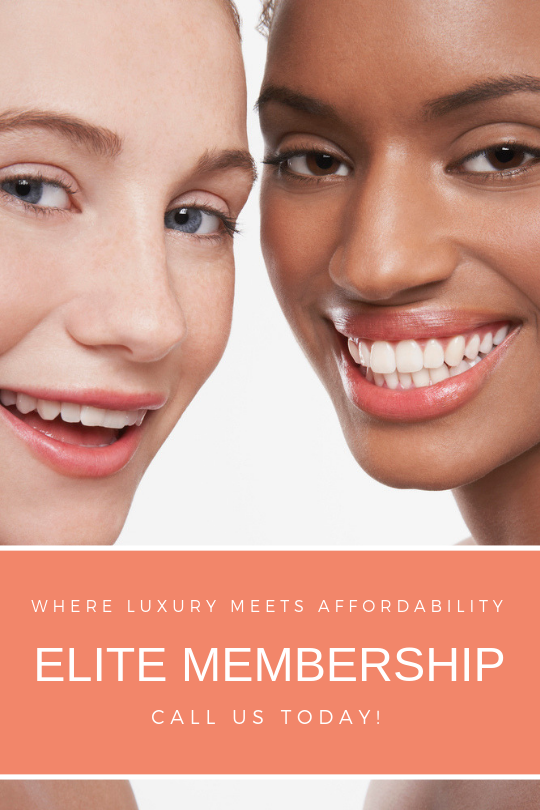 Mirror, Mirror, Say It Ain't So
Why should you consider an Elite Membership? At some point it is hard to ignore the vivid signs of aging you see in the mirror – little wrinkles around your eyes or lips, age spots, maybe some sagging skin – there used to be a few options for turning back the clock without going under the knife. But today, you can soften the effects of time on your face with many nonsurgical cosmetic procedures.
We have a variety of options to help you recapture that youthful look. But we also know that it can be hard to choose which treatment to begin your plan.
NOW, we are excited to offer you an opportunity to take advantage of all of our anti-aging treatments for ONE low monthly price! No more saving up and waiting to buy a package, no more choosing just one treatment at a time. With our Elite Membership program, we have a way for you to have it all, all year long.
No More Waiting!
The Best of our Best for only $229/month! Sign up today and lock in this Guaranteed Discounted Introductory Price for 1 Full Year!
Call us Today at 281-214-777 or Fill out the Form Below!
What's Included?
With our Elite Membership get 2 Treatments on one area per month of Tier 1 Services, or get one Treatment on one area per month of 2 Tier Services.
* Other Perks Include: Neck added onto face each time for NO CHARGE – An extra 10% off of any advertised sales price, 10% off ALL products, a gift once a quarter at NO CHARGE!
Tier 1 Services
Photo Facial
Laser Skin Tightening
Viora Body Contour
Laser Vein Removal
HydraFacial
Medical-grade Chemical Peel
Tier 2 Services
Laser Resurfacing
ClearLift Laser FaceLlift
Tattoo Removal
Forever Young Facial Rejuvenation
Microneedling with Tensage (product cost $99 extra)
*One-year commitment for the $229/monthly membership price. Our 6-month contractual commitment can be purchased for $259/month. A one time initiation fee will be charged at sign up. Each monthly service must be used in the current month or it is forfeited. There is no cash back or cash value. No show or late show policies apply. No refunds or credits. Other details and restrictions can be found in the membership contract.