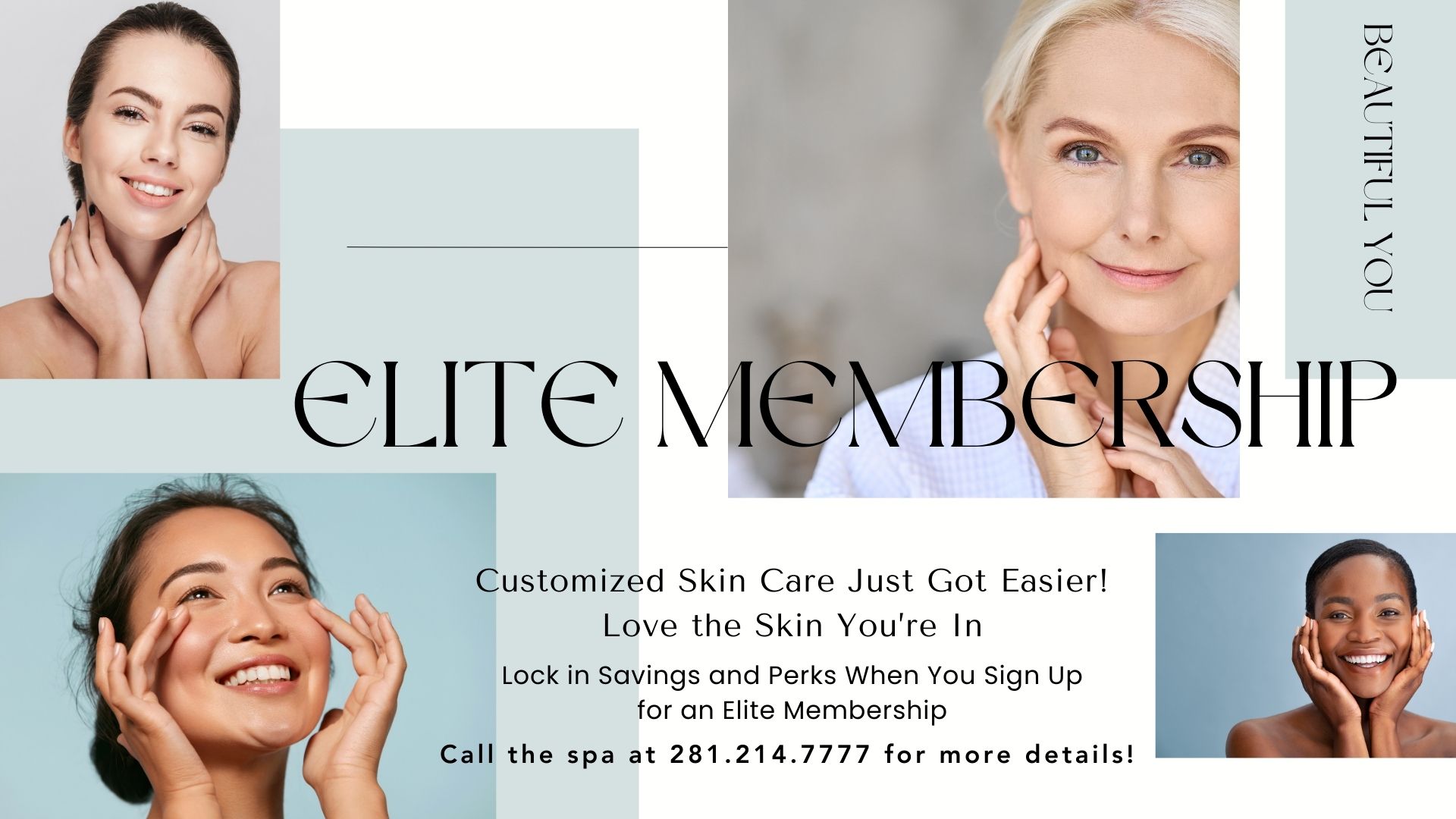 WE ARE YOUR SOLUTION
an elite skin care membership program just for you
Elite is not like any other med spa, no ma'am! We know, we know, anyone can say they are different, better, the BEST! But, at Elite, we ARE the best med spa. That's right, and we have the 2022 best medspa award to prove it.
Let's face it; you want to see results regarding your skin care routine; otherwise, you wouldn't have landed on our site. Through proven strategies, we know that consistency in skin care is key to long-term results. Therefore, we offer our clients something different. We offer you real professionals, bringing you real results with consistent skin care. We are your solution to loving the skin you're in.
At Elite, we educate and guide you on what will work for your skin. How do we do this? Through our skin care membership program! No gimmicks, just pure, consistent skin care.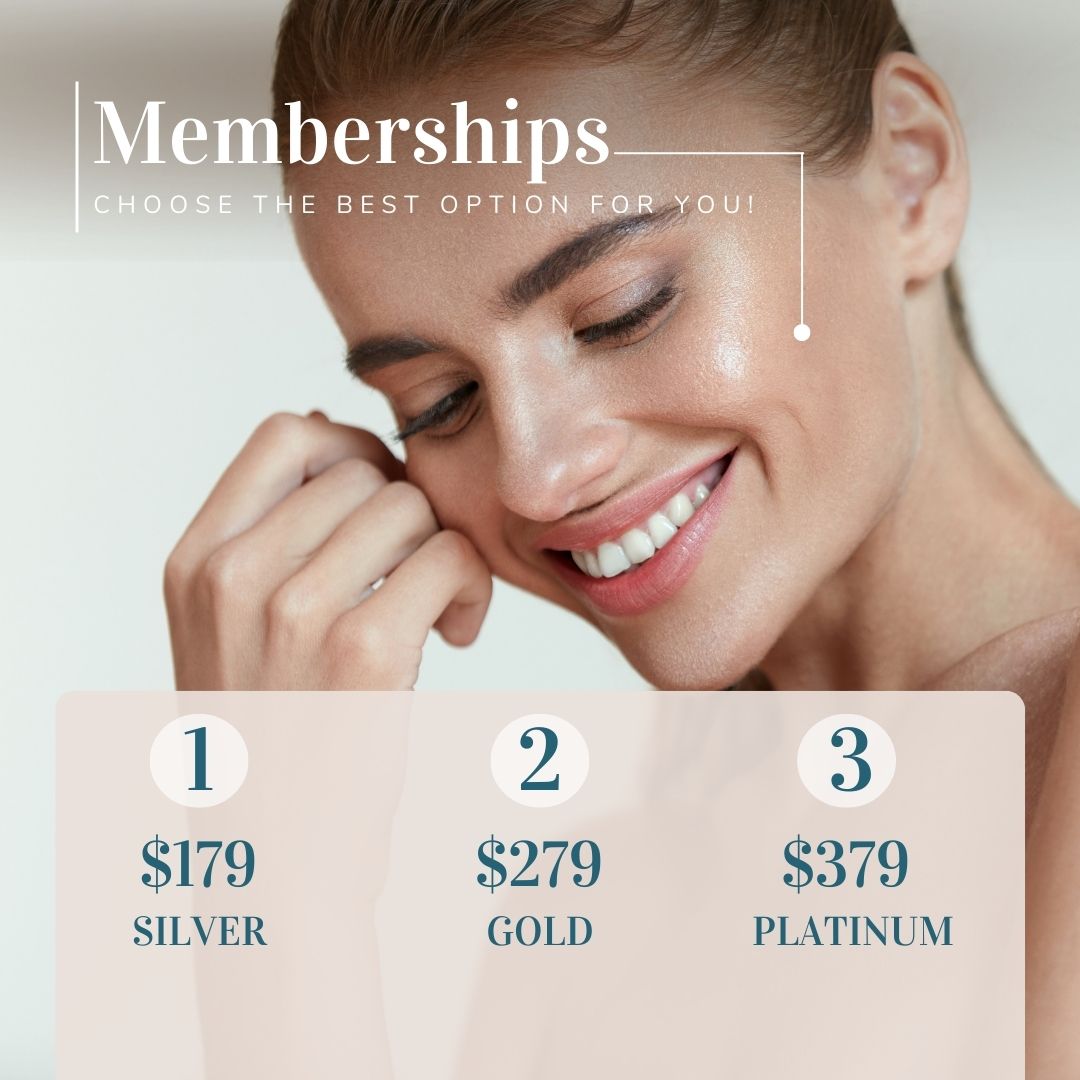 MEMBERSHIP PLANS WITH PROVEN RESULTS
There is no instant fix when it comes to skin. It's like expecting six-pack abs after one gym session—not going to happen! Sure, we offer one-off treatments, but where you'll see tried and true results is through consistent treatments. This is where our skin care membership program comes in!
Why Skin Care Memberships?
Instead of relying on a package of pre-selected treatments, we can treat your skin with the treatment(s) you need during your monthly visit. Everyone responds differently to treatments, so with a skin care membership, we utilize the best option for correction for your skin. By committing to our membership program, you are giving us the ability to have all the tools in the toolbox.
If you allow us to show you, we can work together to make significant changes in your skin! Give us a one-year commitment, and we'll change your skin for the better. Love the skin you're in with Elite!
Wait! There Is More! Sign up as a member for 2023 and choose your perk below. Already a member? Great! Recommit for 2023 and receive the same perks of your choice below!
Silver Member
Up to 20 units of Jeuveau for $7/unit (value $11.50/unit) OR 50% off of any product ticket up to $75 off OR $75 off of a tier 3 service of your choice OR $75 off of your sign-up fee (sign up fee $99)
Gold Member
Up to 30 units of Jeuveau for $7/unit (value $11.50/unit) OR 50% off of product up to $100 off OR $100 off of a tier 3 service of your choice OR $100 off of your sign-up fee (sign up fee $99)
Platinum Member
Up to 40 units of Jeuveau for $7/unit (value $11.50/unit) OR 50% off of product up to $150 off OR $150 off of a tier 3 service of your choice OR $100 off of your sign-up fee PLUS an add-on valued at $50 for FREE!
*These perks must be used in one appointment and cannot be combined with any other discount or coupon. To get perk membership contract must be signed for all of 2023.
What's Included In Your Skin Care Membership?
Each tier offers multiple monthly treatments, including discounts on products, BOTOX, Juvéderm, and advertised monthly specials. Schedule your consultation today to learn which membership package is best for you! Sign up below and lock in this Guaranteed Discounted Introductory Price for One Full Year!
Tier Service Treatments Include
Chemical Peel
Custom Facial
HydraFacial
Laser Vein Removal
Lipo-Slim Shots
PhotoFacial
Skin Tag Removal
Skin Tightening
Viora Body Contour
Advanced Chemical Peel
Cellulite Treatment
ClearLift Laser Face Lift
Combination Therapy
Forever Young
HydraPlane
Peptide Peel
Sciton Advanced Therapy
RF Tightening Duo
Bright & Lift Laser Treatment
Body Bright Treatment
Hydrafacial Keravive
Microneedling
Pixel Laser Resurfacing
Platinum HydraFacial
Plasma Fibroblast*
PRP Cocktailing Facial*
PRP Hair Restoration*
PRP/PRF Injections*
Vampire Facial*
*requires additional fee
Elite is excited to announce we now offer Premium and Massage Therapy Packages
choose from the 2 packages below
*Ask us for more details on these fabulous rewards! Restrictions apply. Please ask for details during your next visit
Premium Membership $597/year
15 Hours of Childcare*

Double Reward Points for Treatment Add-Ons

FREE Tier 1 Service for Your Birthday

Sneak Peek of Monthly Specials

Extra 5% Discount Once a Quarter*

Added rewards**

Injectable Services at an Exclusive Price
Massage Membership
Add-on to an existing membership – $99 per month
Stand-alone membership – $117 per month
Choose from one of the following each month!
Therapeutic Massage

Body Polish Treatment

Hot Stone Massage

Firming Seaweed Wrap
Not comfortable with a full-year commitment? No problem! Elite Medical Skin & Laser Center is now offering our Flex Membership! 
We know it can be hard to commit at first, so we are excited to offer our clients our NEW Flex Membership Program! The Flex Program gives you all the perks of our regular Elite Membership without the hassle of a year-long contract. A 6-month commitment with three levels available to use all year long! Commit for six months, and you can customize your treatment plan to fit your needs.
All FLEX Membership commitments require the full 6-month payment upon sign-up. Contact us for details!
Choose From The Options Below:
Silver Flex Package for $1,099
Gold Flex Package for $1,699