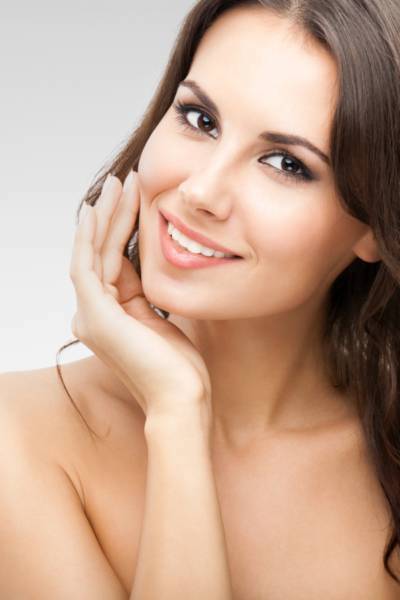 Laser Skin Tightening
Skin Tightening
Unlike other skin treatments, skin tightening is able to treat all areas of the body effectively, no downtime is needed after the treatment, and is safe for all skin types as it firms the tissue in treated areas. Similarly, ultrasound therapy has profound anti-aging benefits utilizing sound wave technology, which penetrates deep below the skin to tone
underlying muscles, increase blood circulation, promote cellular growth and repair.
There are several treatments and procedures on the market to address loose or sagging skin on your body. At Elite Medical Skin and Laser Center, our safe, non-surgical skin tightening treatments will help you look and feel your best without the added cost and risk of going under the knife.
Contact us at our Spring, Texas location today for a consultation to see how skin tightening can give you a more toned, youthful appearance. Our treatment providers see several clients a month and have extensive knowledge of all skin types and conditions.
What is Skin Tightening?
Utilizing advanced infrared technology, skin tightening deeply heats the dermal collagen of treated areas without compromising the health or safety of the skin surface. The energy is delivered in rapid, gentle pulses that stimulate contraction and partial coagulation of the skin's collagen. This initiates the body's natural healing response and leads to increased tissue firming in treated areas.
During the treatment, one of our treatment providers will hold a handpiece with a smooth, flat surface against your skin. The laser technology will heat the layers of your skin safely and with little to no pain. The treatment will be specifically tailored to each individual client's preferences.
What are the Benefits of Skin Tightening?
Skin tightening has multiple benefits over other skin rejuvenation treatments, including:
The ability to effectively treat all areas of the body including the face, neck, arms, and abdomen.
Non-invasive and non-surgical
No downtime is necessary afterward
This treatment is safe for all skin types
Who is a Good Candidate for Skin Tightening?
Your candidacy for skin tightening will ultimately be determined during your consultation, but generally, those who have areas of sagging or loose skin and have realistic expectations about this treatment are approved.
Are There Any Side Effects?
Slight redness or temporary swelling are sometimes observed after a skin tightening treatment, but these should subside within 24 hours. This treatment requires no downtime, and clients are able to return to normal activities right afterward. You will be informed during your initial consultation what to fully expect during this treatment.
The results of skin tightening may not be fully visible until 2-6 months after treatment, as it may take some time for the collagen of treated areas to tighten and improve the skin. Multiple treatments may be necessary to achieve the best results, depending on age and skin condition. The treatment options will be discussed with you during your consultation in order to produce the best results.
Our Spring medispa cosmetic surgery specialists at Elite Medical Skin & Laser Center offer skin tightening treatment plans customized to your specific skin type, your wants, and your needs.Call us today at (281) 214-7777 to learn more about our skin tightening procedures.