Photorejuvenation, or Photofacial, is a treatment that uses intense pulsed light therapy to treat skin conditions, such as sun damage, wrinkles, age spots, acne scars, and much more.  If you suffer from rosacea or irregular pigmentation, this treatment is for you! At Elite Medical Skin and Laser Center, we offer advanced photorejuvenation to reduce the appearance of these and other skin conditions, creating a rejuvenated look.
WHAT IS PHOTOREJUVENATION?
Photorejuvenation uses BroadBand Light (BBL™) to create a radiant complexion. During your 30-minute treatment, intense pulses of broad-spectrum light penetrate deep into the lower layer of your skin.The light targets the dermis to remove damaged skin cells and stimulate collagen production. Photofacials can improve the color and the texture of your skin in one session. Photofacials are also excellent when paired with other treatments.  One of our most sought-after treatment combinations is our Forever Young package. Our clients like to pair one of the following treatments with a photofacial to achieve the skin they love:
Photofacial + Skin Tightening
Photofacial + Chemical Peel
The combination of these treatments targets the outer layer of your skin, while the photofacial targets the deeper layers of your skin.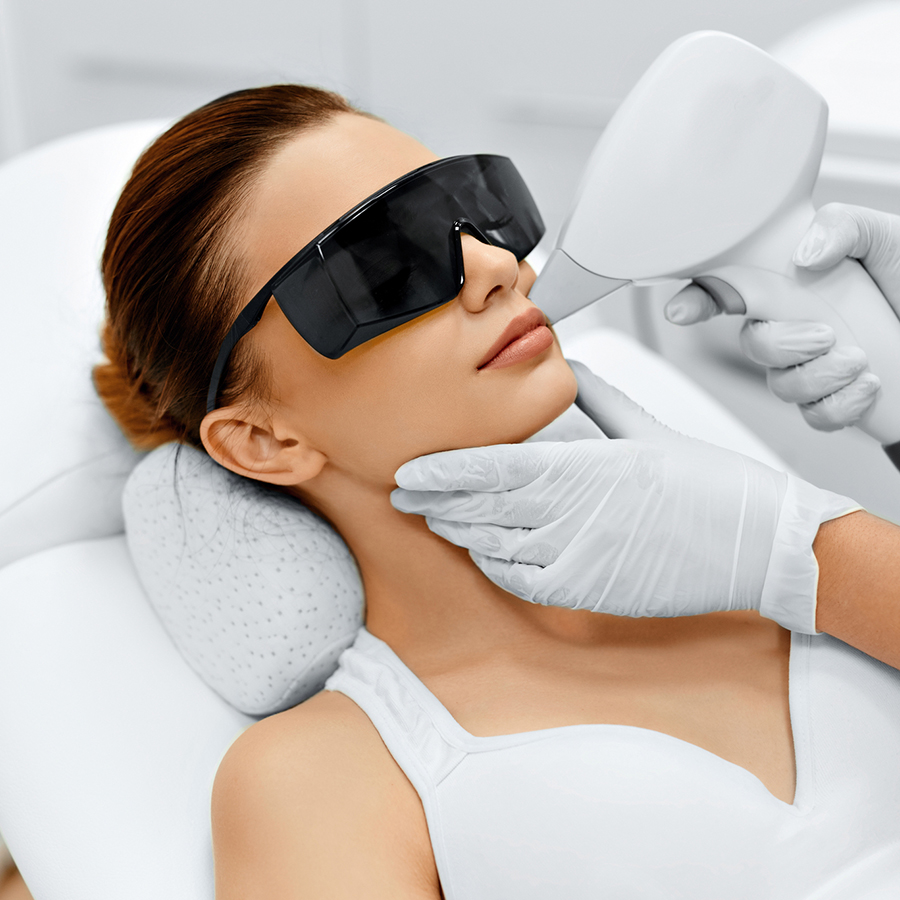 Are you ready to Schedule Your Appointment? Book today for $25 and meet with our board-certified medical professionals to determine your customized skin care plan. Love the skin you're in!
Schedule Your Appointment
Become An Elite Member Today!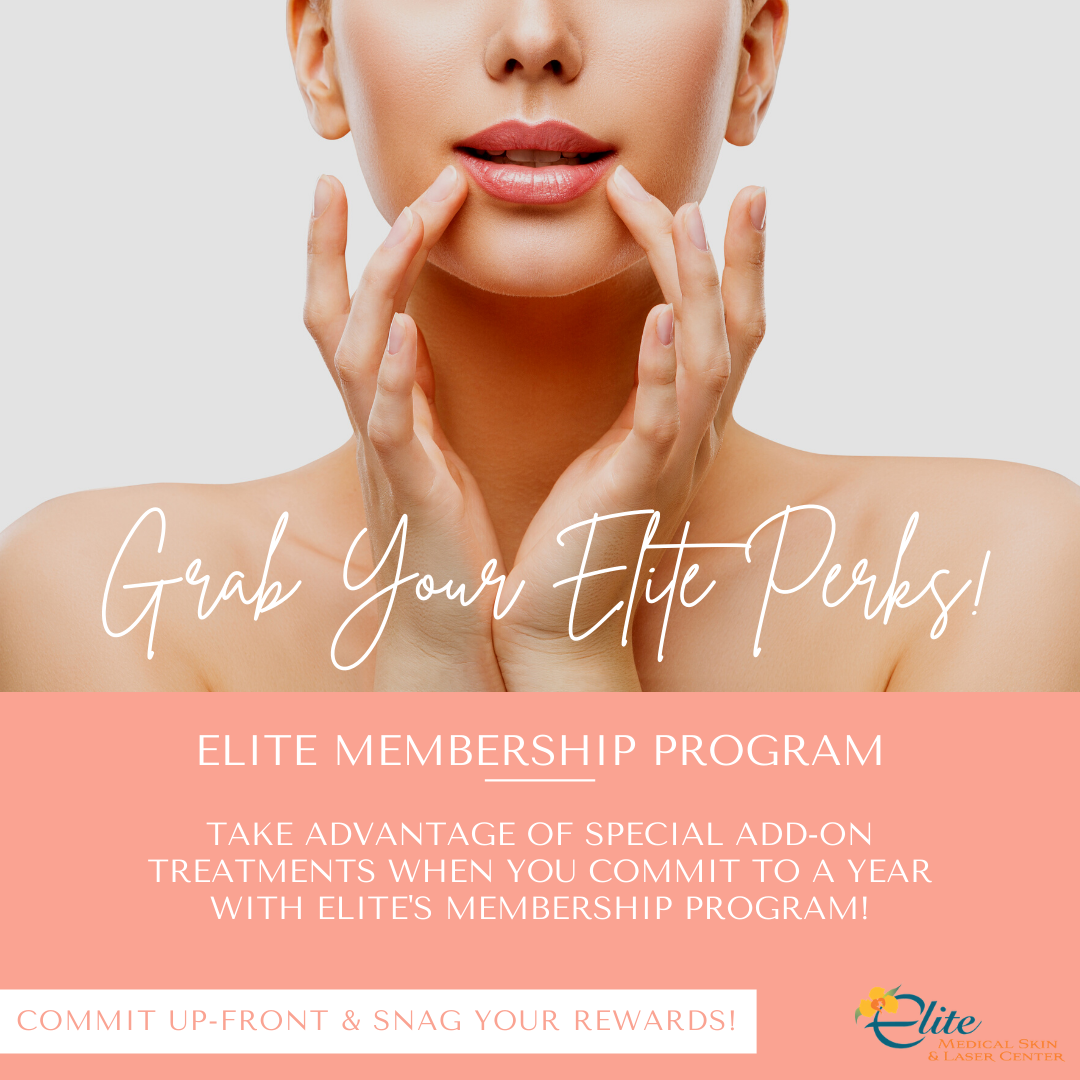 At some point it is hard to ignore the vivid signs of aging you see in the mirror – little wrinkles around your eyes or lips, age spots, maybe some sagging skin – there used to be few options for turning back the clock without going under the knife. But today, you can soften the effects of time on your face with many nonsurgical cosmetic procedures.
We are excited to offer you an opportunity to take advantage of all of our anti-aging treatments for ONE low monthly price based on one of our three Elite Membership Levels! No more saving up and waiting to buy a package. No more choosing just one treatment at a time. With our Elite Membership program, we have a way for you to have it all, all year long.
SIGN UP AND LOCK IN THIS GUARANTEED DISCOUNTED INTRODUCTORY PRICE FOR 1 FULL YEAR!
Learn More About Membership
FREQUENTLY ASKED QUESTIONS
WHY DO PEOPLE LOVE PHOTOFACIALS?
People love this treatment, because it is great for many different skin disorders and is great for any part of your body, including the following:
Tightening pores
Reducing acne
Reducing or eliminating sun-spots or freckles
Minimizing hyperpigmentation
Treating skin redness
Reducing the appearance of scars
Reducing the appearance of wrinkles
Reversing sun damage
Treating vascular lesions or birthmarks
Tightening skin
Improving collagen production
AM I A GOOD CANDIDATE FOR PHOTOREJUVENATION?
This treatment is ideal for most skin types. If you have concerns with acne or skin redness, a photofacial is an excellent solution to reduce both and support a more even complexion. During your initial consultation, we'll discusss if this is the right treatment for you. This treatment might not be the best option for people with certain medical conditions or who are taking certain medications. If you have concerns about medication, be sure to discuss with your technician during your initial consultation and notify us if there are changes in any future visits.
ARE THERE ANY RISKS OR SIDE EFFECTS?
Most of our clients experience little to no pain during treatment.  You might feel a sensation similar to the feeling of a tiny, slightly stretched rubber band snapping against your skin. BBL™ is one of the safest light-based treatments currently available.  Typical side effects from this treatment are minor redness, swelling, and inflammation.  These potential side effects should subside a few hours to a few days after treatment.  You will notice your skin's appearance improving as you recover.  You may need >multiple treatments depending on the area and condition you wish to treat.  Photofacial requires little-to-no downtime, and you will see better results if you take the proper precautions in the sun and utilize a daily skincare regimen.  We will inform you of all possible side effects and necessary aftercare associated with this treatment.  Contact us today for a consultation.