Microderm Peel Treatment
When it comes to skin rejuvenation treatments, sometimes two are better than one.  At Elite Medical Skin and Laser Center, our Microderm peel utilizes microdermabrasion and a light chemical peel solution.  The exfoliation of the microdermabrasion treatment removes the dry, dead skin cells from the surface of the skin, allowing the natural ingredients in the peel solution to resurface and rehydrate your skin.
WHAT IS A MICRODERM PEEL?
A Microderm Peel is exactly what you might think it is – two treatments in one!  We pair two types of exfoliating treatments together to create a brighter and smoother complexion.  First, we begin with mechanical exfoliation.  We use fine crystals or a diamond-tipped wand to gently buff your skin and remove the superficial dead skin cells. Then we use chemical exfoliation to naturally resurface the outer layer of your skin.
This treatment is ideal for you if you have oily or acne-prone skin.  Our clients like the Microderm Peel because it is excellent as a maintenance facial.  It is also wonderful for treating the following skin concerns:
Sun Damage
Acne & Acne Scars
Uneven Skin Texture & Tone
Fine Lines & Wrinkles
Enlarged Pores
Deep Lines
Medical Grade Skin Care You Can Trust
Let's Schedule Your Consultation Today! Our board-certified medical professionals utilize state-of-the-art technology to perform pain-free, medical grade skin care procedures that yield incredible results.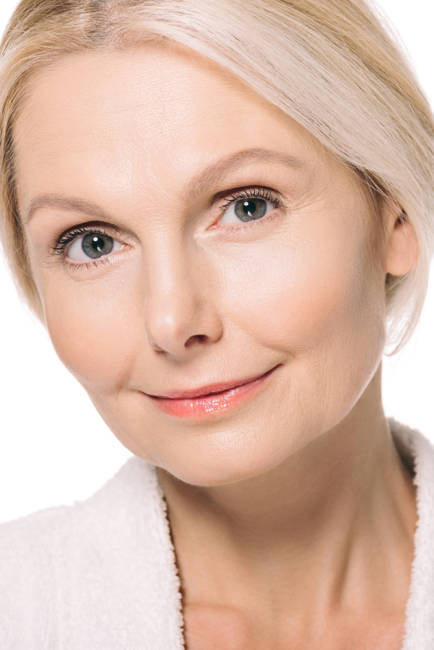 Become An Elite Member Today!
Contact Us For Details!
Get up to $1500 in treatments for FREE simply fill out the form below
FREQUENTLY ASKED QUESTIONS
HOW DOES A MICRODERM PEEL WORK?
Microdermabrasion is one of the least invasive ways to rejuvenate the surface of your skin.  This treatment can effectively treat multiple skin concerns.  Some of these may be light scarring, discoloration, sun damage, and uneven texture.
This treatment removes dead skin cells and reveals a new and refreshed surface.  Your technician will use a handheld tool to gently exfoliate the outer layer of your skin.  You may feel a slight scratching sensation during your treatment, but it is comfortable to sit through.
We will then clean your face before we begin the light Chemical Peel treatment to remove any skin oils that may inhibit the absorption of the solution.  Our light peel ingredients are a mild chemical solution that is suitable for first-time users or those with sensitive or oily skin.  Once we apply the solution to the treated areas, your treatment provider will leave it to dry.  The light peel will then work from the inside out, gradually improving your skin.
These peels can help combat acne scarring, hyperpigmentation, and dehydrated and damaged skin.
ARE THERE ANY RISKS OR SIDE EFFECTS?
Both elements of a Microderm peel are safe, and they carry minimal side effects.  Slight redness is common after a microdermabrasion treatment, but it will subside quickly.  The peel will alleviate the flaky and dry skin that may result from this treatment.
The ingredients of our light peels are found in your skin, so the risk of an allergic reaction is minimal.  Your skin will be more sensitive after treatment, and you may need to limit your sun exposure.  We also recommend wearing sunscreen after treatment.
WHEN WILL I SEE RESULTS?
You will immediately notice the smoother, softer texture of your skin after microdermabrasion. The results of a lactic acid peel may be more gradual, but you will soon begin to notice new, healthy cells on the skin surface.