Micro Needling & Tensage®
Rejuvenating the texture and appearance of the skin can be done naturally, without the use of chemicals or surgery.  At Elite Medical Skin and Laser Center, our microneedling treatment improves the look and feel of your skin with minimal downtime.
WHAT IS MICRONEEDLING?
Microneedling, also known as collagen induction therapy, is a popular technique used to improve your skin in a natural, non-surgical way.  This treatment works well because of the skin's ability to heal itself when cut.  It stimulates the body's natural healing process, building fresh, new skin.
Each session takes 30-60 minutes, depending on the condition of the skin and the area treated. As a result, skin is firmer, smoother, and younger-looking in appearance and texture.  Full results are generally visible after 6-8 weeks and may further improve over time. Depending on the level of rejuvenation you desire, multiple sessions might be encouraged to maintain your results.
The resurfacing effects of this treatment will effectively treat many skin conditions, including:
Exfoliating Complexion
Boosting Collagen & Elastin Production
Repairing Visible Scarring
Reducing Stretch Marks
Reversing Sun Damage & Discoloration
Reducing Fine Lines & Wrinkles
Shrinking Pores
TENSAGE® INTENSIVE SERUM 40
At Elite Medical Skin and Laser Center, we are proud to use Tensage® Intensive Serum as our growth factor treatment agent, because it is safe and natural.  When paired with the exfoliating effects of microneedling, it can further promote collagen production and sustain refreshed, smooth skin.  Ask our friendly medical team for more information during your consultation.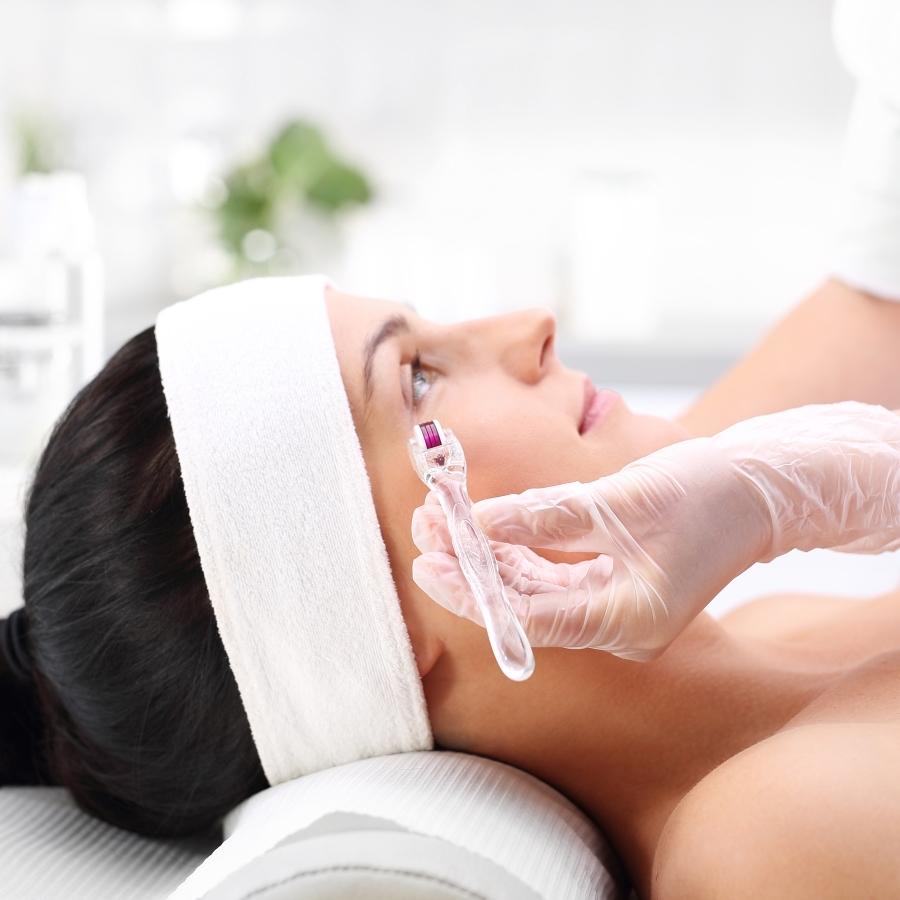 Are you ready to Schedule Your Appointment? Book today for $25 and meet with our board-certified medical professionals to determine your customized skin care plan. Love the skin you're in!
Schedule Your Appointment
Become An Elite Member Today!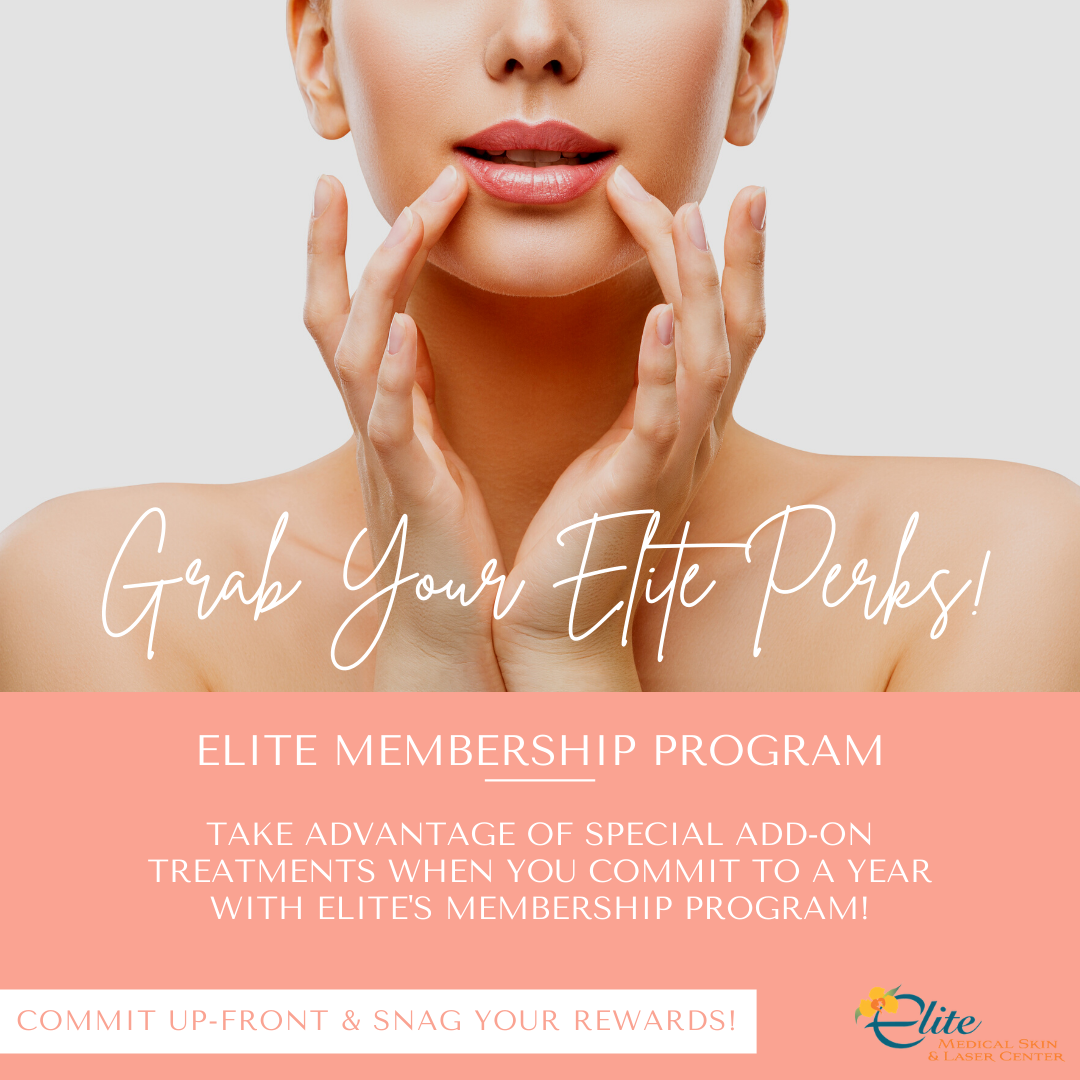 At some point it is hard to ignore the vivid signs of aging you see in the mirror – little wrinkles around your eyes or lips, age spots, maybe some sagging skin – there used to be few options for turning back the clock without going under the knife. But today, you can soften the effects of time on your face with many nonsurgical cosmetic procedures.
We are excited to offer you an opportunity to take advantage of all of our anti-aging treatments for ONE low monthly price based on one of our three Elite Membership Levels! No more saving up and waiting to buy a package. No more choosing just one treatment at a time. With our Elite Membership program, we have a way for you to have it all, all year long.
SIGN UP AND LOCK IN THIS GUARANTEED DISCOUNTED INTRODUCTORY PRICE FOR 1 FULL YEAR!
Learn More About Membership
FREQUENTLY ASKED QUESTIONS
WHAT SHOULD I EXPECT DURING MY TREATMENT?
During your treatment, your technician will move a handheld tool with small, sterile needles across your skin. This tool creates microscopic holes that should close within an hour.
We also use Tensage® Intensive Serum, a hyaluronic acid serum, on your skin to assist with skin regeneration by stimulating cell growth to smooth out fine lines and wrinkles, help boost collagen and elastin, and maintain optimal moisture levels in your skin.  The needles in the pen will help penetrate the serum into the dermal layer of your skin.
Before your technician begins, they will apply a topical numbing cream to minimize any discomfort during your treatment, reducing the pain sensation as your technician moves the handheld tool across your skin.
After your treatment is completed, we will place a growth factor serum mask over your skin to continue the rejuvenating effects.
AM I A GOOD CANDIDATE FOR MICRONEEDLING?
We will discuss your skin concerns and goals during your initial consultation and determine whether this treatment is right for you.  Individuals who do not have conflicting skin conditions, like psoriasis or eczema, are good candidates.  Unlike some laser and chemical treatments, this treatment is suitable for all skin types.  Our clients who choose this treatment usually have the following skin concerns:
Fine Lines & Wrinkles
Premature Aging
Scarring
Stretch Marks
Loose or Sagging Skin
ARE THERE ANY RISKS OR SIDE EFFECTS?
Your skin may appear swollen and red or flushed after treatment, as though you have a mild sunburn.  Treated areas may also feel tight and sensitive to the touch.  This sensitivity will subside within 24 hours after treatment.  Any redness should fade completely within three days.  You may also experience some of the following side effects after treatment:
Scabbing over the treated area
Flaking or dry skin
WHAT SHOULD I EXPECT FOR AFTERCARE?
Your technician will inform you of all necessary aftercare at the conclusion of your treatment, including products you will need to use for at-home care during healing.  We will send you home with recommended products to use on your skin that will assist in the healing process.
Contact Elite Medical Skin and Laser Center today to