Laser Vein Removal
Don't avoid showing your legs any longer. Grab your laser vein removal package and get back to sexy legs in no time!
Are you on your feet all day? Do you wear high heels? 
Do you have a high-impact workout routine? 
Have you injured your knees, ankles, or feet? 
Have your hormones changed recently? 
Do you spend time in the sun? Did your mom have veiny legs?
If you answered 'yes' to any of these questions, then you might be plagued by those tiny blue and red webs on your legs known as spider veins. Good news! We can help you get rid of them. Spider veins on the face, nose, and legs affect millions of people around the country. These red or purplish veins may result from sun exposure, hormone therapy, the aging process, or heredity.
WHAT IS LASER VEIN REMOVAL?
There are two types of visible veins–varicose veins and spider veins.  Spider veins are the most common of the two, as they are the small superficial veins located in the outer layer of the skin.  Varicose veins are larger veins, deeper under the skin.
At Elite Medical Skin and Laser Center, we offer a safe and effective treatment.  Small, superficial spider veins can be successfully treated with a laser.  We require several treatments over monthly intervals.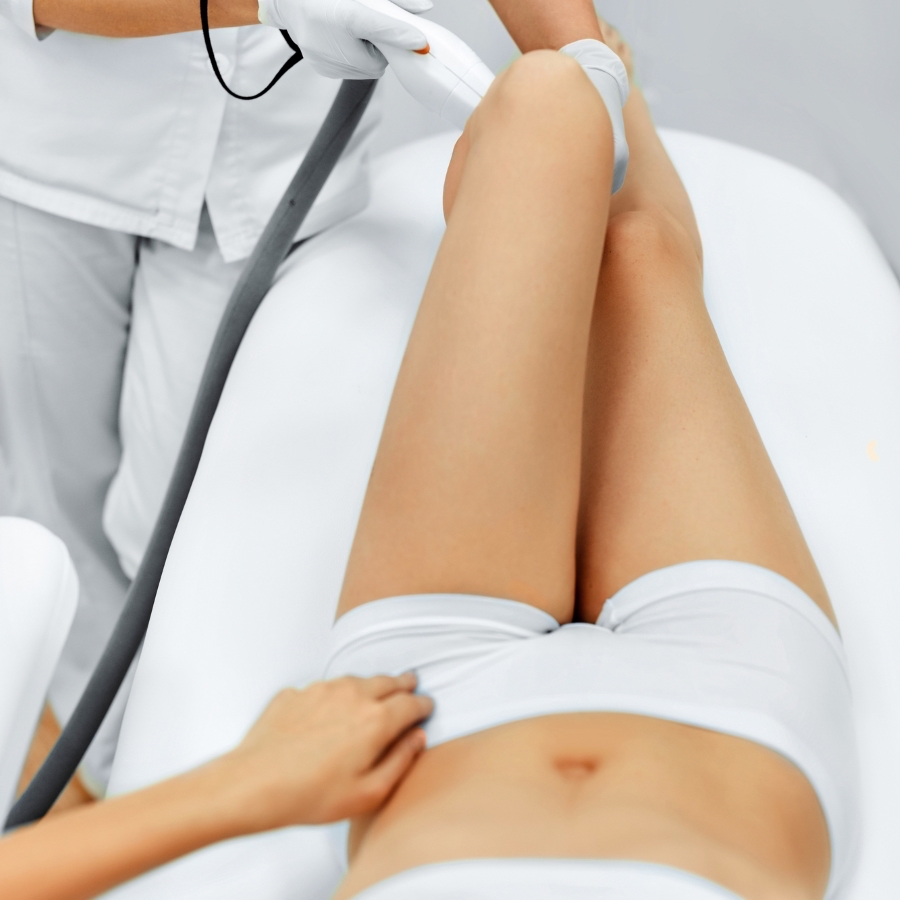 Medical-Grade Skin Care You Can Trust
Let's Schedule Your Consultation Today! Our board-certified medical professionals utilize state-of-the-art technology to perform pain-free, medical-grade skin care procedures that yield incredible results.
Become An Elite Member Today!
Contact Us For Details!
Get up to $1500 in treatments for FREE simply fill out the form below
Frequently Asked Questions
WHY SHOULD I GET LASER VEIN REMOVAL?
Left untreated, spider veins can become painful.  They may also cause a person to feel self-conscience and want to cover up.
WHAT SHOULD I EXPECT DURING TREATMENT?
During your appointment, our licensed technician will use an Nd:YAG 1064 laser to target unwanted spider or (non-raised) varicose veins.  The light from the laser causes the problem veins to collapse and gradually fade from view without damaging the surrounding skin.
HOW MANY TREATMENTS ARE REQUIRED?
You may see results within 3-6 weeks and continue to improve over the next six months.  Typically, we recommend three treatments, but more may be necessary depending on the area and how many veins are showing.  Many times, spider veins are visible in clusters, meaning there are veins on top of other veins.  We will need to remove the top layer of veins before we can conquer the underlying areas that are visible.  If you have these vein clusters, you will possibly need more treatments.   Your provider will help you determine the right course of treatment at your initial consultation.
CAN I BE SURE TREATMENT WILL WORK ON MY VEINS?
We determine if the treatment is right for you in your initial consultation.  The majority of our patients benefit from treatment, and most experience an immense difference once the treatment course is complete.
WHAT TYPE OF AFTERCARE SHOULD I EXPECT?
Laser vein removal is non-invasive and lasts about 30 minutes per treatment.  There is no downtime after treatment, so you may resume your normal activities 24 hours later.  More strenuous activities, such as high-impact cardio, can be resumed three days post-treatment.  Some clients will feel a tingling sensation around the area treated that usually subsides after 24 hours.
We will recommend that you wear medical-grade compression pantyhose at night for a week after treatment and under your clothing during the day if your job requires long periods on your feet. This recommendation depends on the area being treated and how many layers of veins remain evident.
Why are you waiting?  Schedule your Laser Vein Removal consultation today!