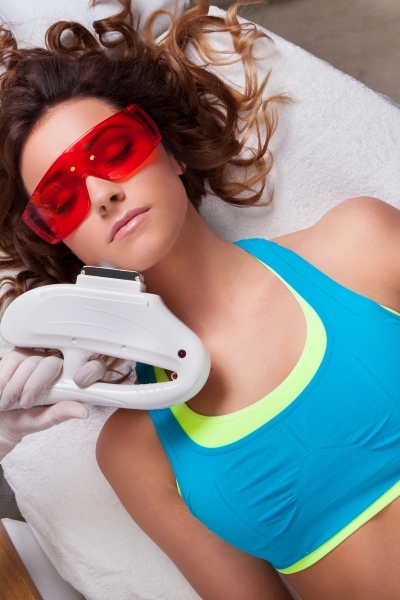 Professional Services at Affordable Prices
Laser Hair Removal
For women, shaving your legs is a constant, tedious task that you don't always have the time or energy for. At Elite Medical Skin and Laser Center, our laser hair removal treatment will remove your unwanted hair comfortably and effectively. Contact us today at our Spring, Texas location to set up an appointment with one of our experienced treatment providers.
What is Laser Hair Removal?
A common skin treatment in the United States, laser hair removal temporarily eliminates unwanted body hair using state-of-the-art technology. At Elite Medical Skin and Laser Center, our treatment providers have performed more than 50,000 laser hair removal treatments and have extensive knowledge of all skin types.
Although hair is visible on the surface, there is also a lot going on beneath the skin surface that we do not see. The hair is growing from a tiny pouch-like structure called a hair follicle, all of which must be removed in order to eliminate hair for a long period of time. Hair grows in three phases, and the follicles can only be removed when they are in active growth. As not all follicles are actively growing at the same time, multiple treatments may be required depending on the area. Simply shaving or plucking the visible hair shaft will cause it to grow back in a matter of days, whereas removing the entire structure and disabling the follicle with controlled laser light beams leads to smooth skin for a longer duration.
At Elite Medical Skin and Laser Center, our advanced laser technology removes hair quickly while maintaining the integrity of the surrounding skin. During treatment, cooling gel may be applied to the treated areas. A hand-held laser is then placed against the skin
and activates, sending gentle light pulses into the skin follicles.
Are There Any Risks or Side Effects?
Everyone's hair grows differently depending on age, ethnicity, weight, metabolism and other factors. These will be thoroughly assessed prior to your laser hair removal to provide the right treatment for the best result. Laser hair removal is typically well-tolerated and described as a prickling sensation on the skin. Immediately after treatment, the skin may appear pink and slightly swollen as though the client has a sunburn. The skin should return to normal within 72 hours.
Prior to treatment, the medical staff will inform you of all risks or possible side effects associated with laser hair removal. Results may vary from person to person, but with regular treatment, laser hair removal is effective in managing unwanted body hair over several months or years.
For laser hair removal results that are professional, effective and affordable, contact us today to set up a consultation.