WHAT IS BOTOX®?
One of our cosmetic medical services, BOTOX® Cosmetic, is a simple, nonsurgical, physician-administered treatment.  It can temporarily smooth moderate to severe frown lines between the brows, on the forehead, and around the eyes.  It is the only treatment of its type approved by the Food and Drug Administration (FDA).  Visit botoxcosemtic.com for more information. 
WHY WOULD I GET BOTOX?
Over the years, as our skin and muscles start to age, our facial expression lines become more pronounced. But there is hope with botox!  Smooth out your skin easily with one 10-minute treatment—a few tiny injections. Within days you'll notice an improvement in moderate to severe frown lines between the brows, on the forehead, and around the eyes, which can last up to 4 months!
WHAT ARE DERMAL FILLERS?
Dermal fillers help reverse the changes associated with aging. The goal is to return the skin to its original youthful state. They give a more natural appearance than surgical facelifts and reduce or remove wrinkles, raise scar depressions, enhance lips and replace soft-tissue volume.
We offer multiple filler brands at Elite Medical Skin and Laser Center.  We will determine the best one for you at your consultation.
Contact us today to learn more about BOTOX and Dermal Fillers and our other cosmetic skincare treatments. Call us at (281) 214-7777 to schedule a consultation.
WHAT KYBELLA?
KYBELLA ® is the only FDA-approved injectable treatment that destroys fat cells in the treatment area under the chin to improve your profile.
KYBELLA ® MAY BE RIGHT FOR YOU IF:
You're bothered (unhappy, self-conscious, embarrassed) by fat under your chin, also known as submental fullness
You feel this condition makes you look older or heavier than you actually are
Surgery is not the path you want to go down
Exercise and nutrition are a part of your routine, but submental fullness does not go away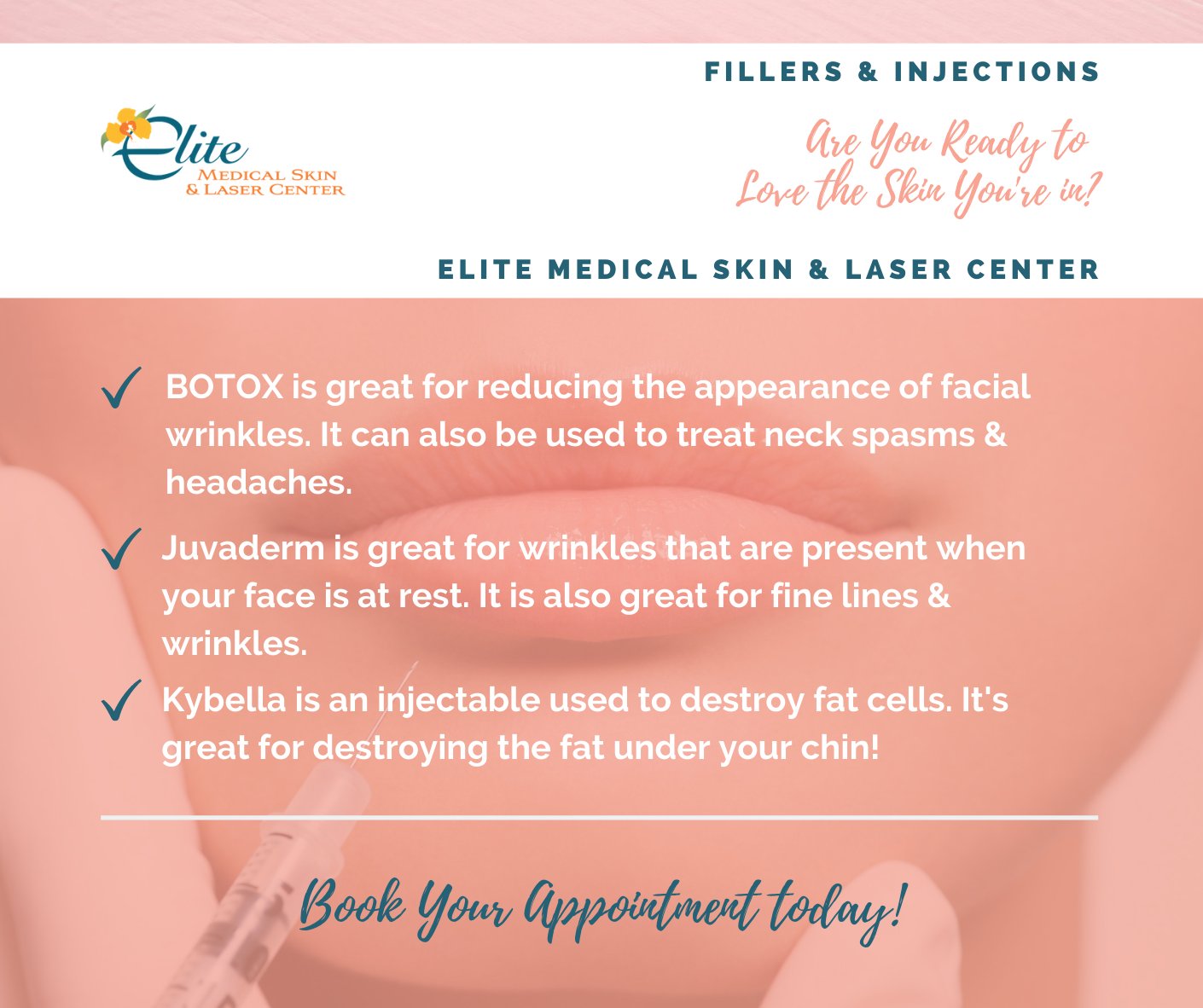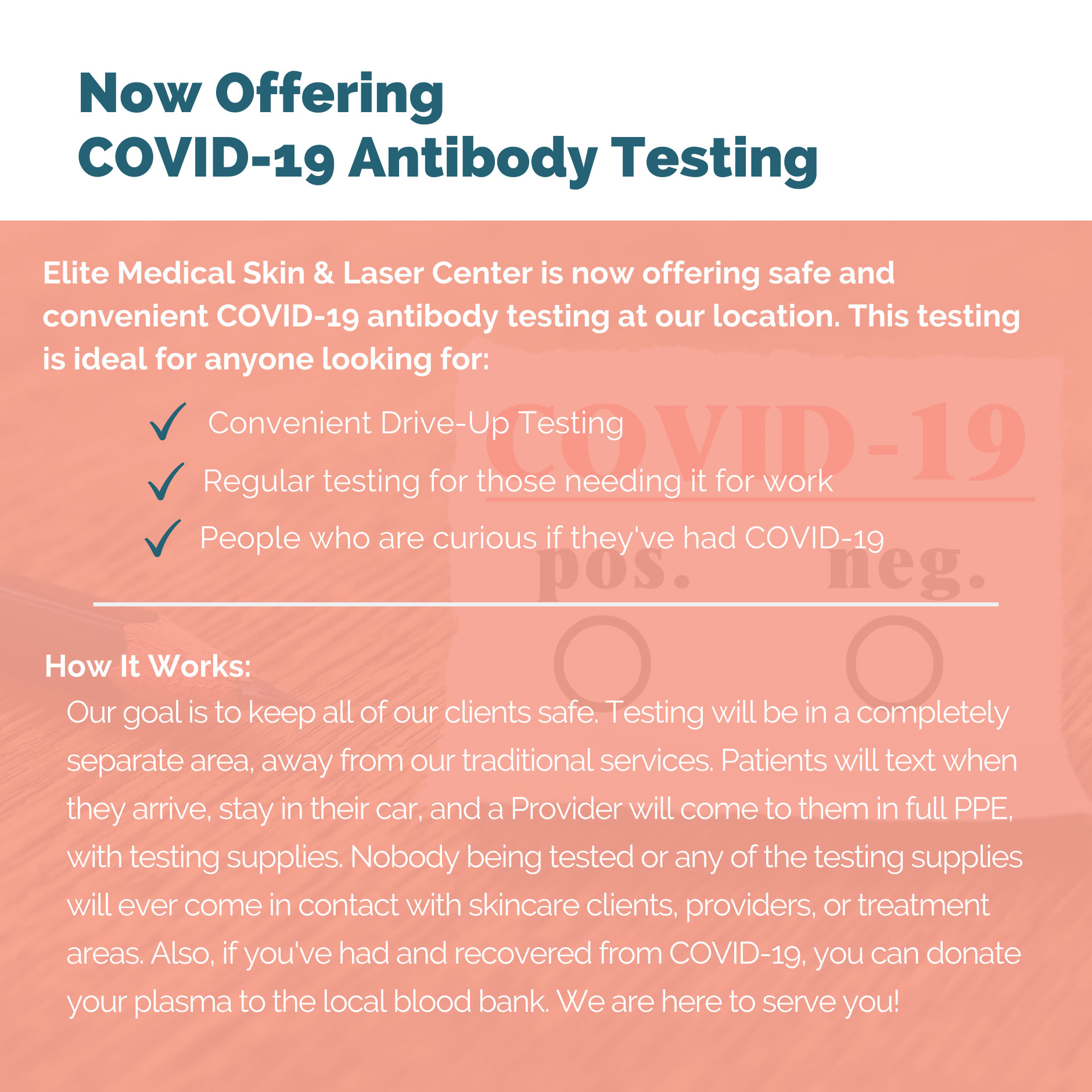 Are you ready to Schedule Your Appointment? Book today for $25 and meet with our board-certified medical professionals to determine your customized skin care plan. Love the skin you're in!
Schedule Your Appointment
Become An Elite Member Today!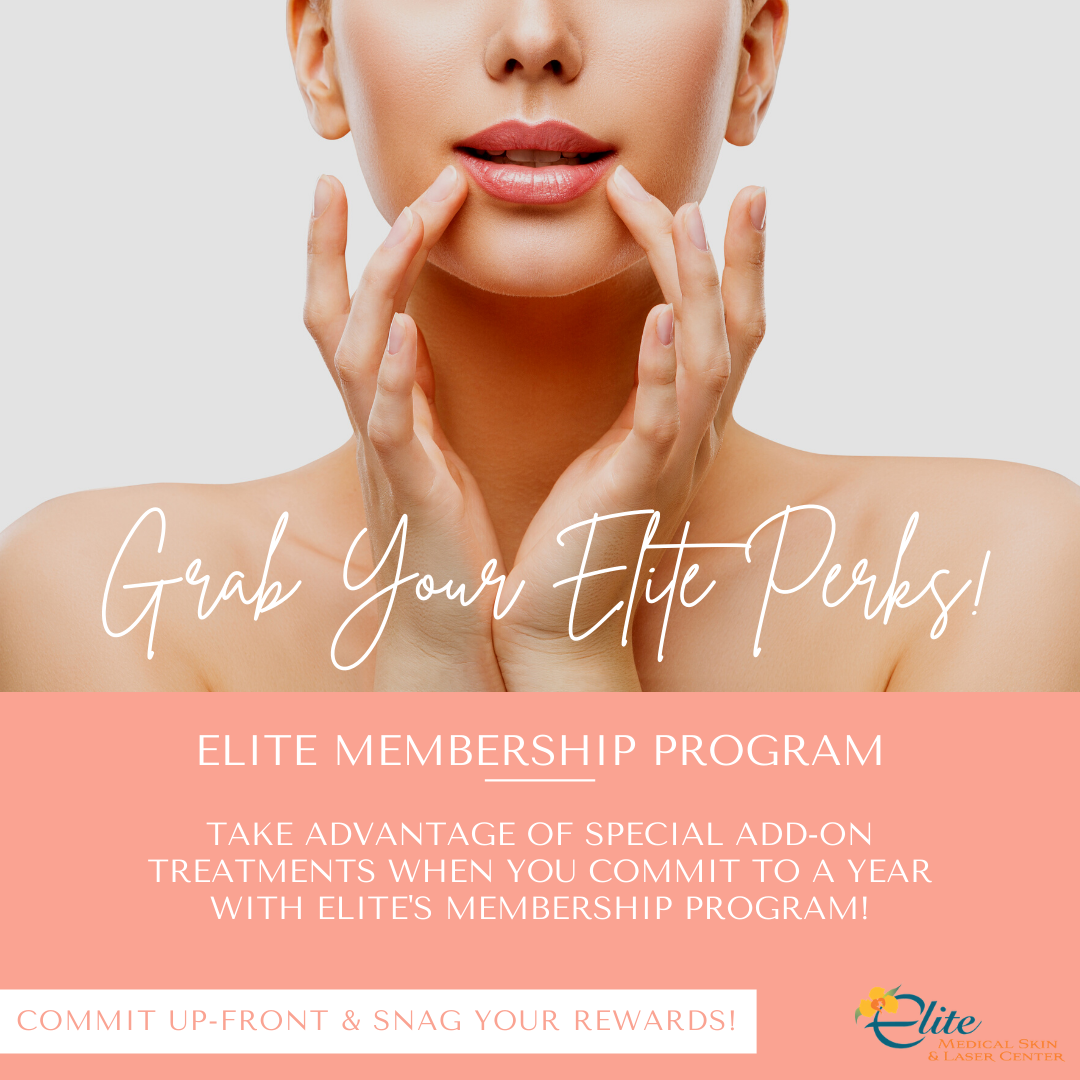 At some point it is hard to ignore the vivid signs of aging you see in the mirror – little wrinkles around your eyes or lips, age spots, maybe some sagging skin – there used to be few options for turning back the clock without going under the knife. But today, you can soften the effects of time on your face with many nonsurgical cosmetic procedures.
We are excited to offer you an opportunity to take advantage of all of our anti-aging treatments for ONE low monthly price based on one of our three Elite Membership Levels! No more saving up and waiting to buy a package. No more choosing just one treatment at a time. With our Elite Membership program, we have a way for you to have it all, all year long.
SIGN UP AND LOCK IN THIS GUARANTEED DISCOUNTED INTRODUCTORY PRICE FOR 1 FULL YEAR!
Learn More About Membership
See below how much you could save on Botox Treatments With An Elite Membership
Juv Volbella XC: (0.55 ml)
Juv Volbella XC: (1.0 ml)