ClearLift Face Lift
Introducing our ClearLift Laser Face Lift treatment…It's called the lunchtime facelift for a reason!
Featured on "The Doctors" and "Dr. Oz," our Clearlift Laser Face Lift provides collagen production with a remarkable rejuvenating advantage – it's non-invasive, and has NO PAIN and NO downtime! Unlike the traditional pixel fractional ablation we have had seen stellar success with, this latest version provides the pixelated rejuvenating effect below the intact skin. No one will know you had it done and there is no need for topical anesthesia or after wound care! Sound exciting? It IS!
People Love it Because:
IT IS PAINLESS
Requires NO DOWNTIME
Tightens "crepey" or lax skin (anywhere on the body)
Smoothes fine lines and wrinkles
Reduces the need for Botox and Fillers
Shrinks the appearance of pores
Lightens dark under eye circles
Reduces scars and stretch marks
Blends uneven pigmentation – melasma from pregnancy or oral contraceptives
Improves rosacea, broken capillaries, and spider veins
Schedule Your Consultation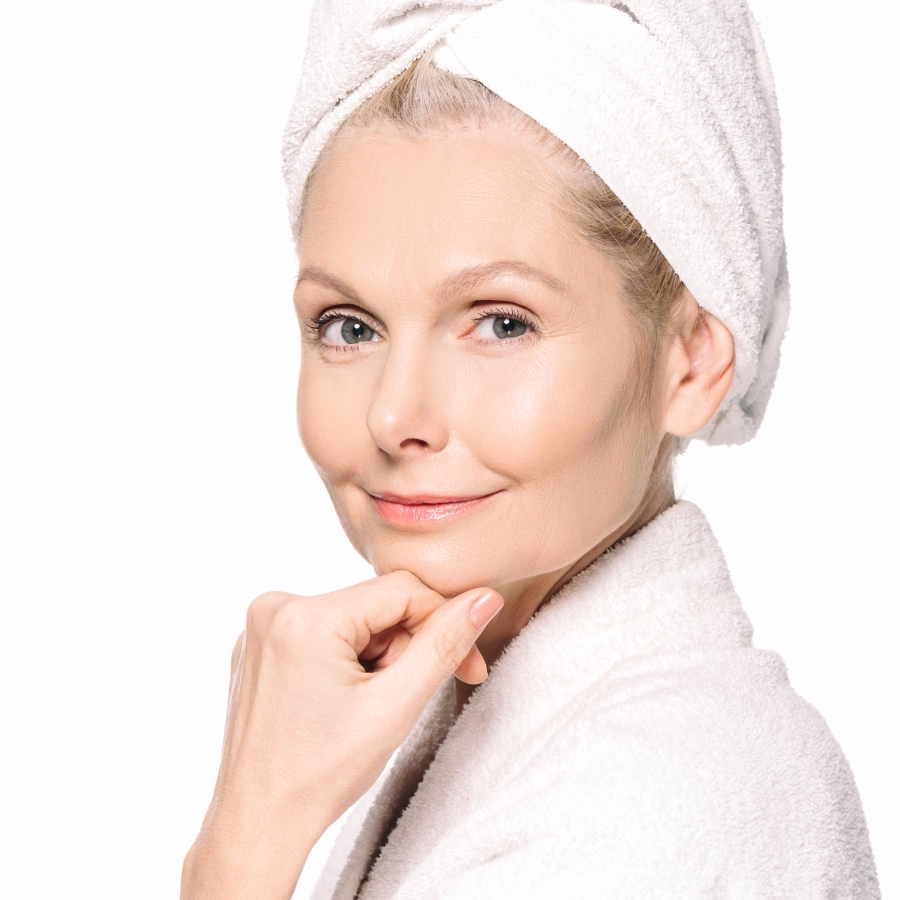 Frequently Asked Questions
Am I a good Clearlift candidate?
Anyone whose skin shows signs of aging is a candidate for a Clearlift Face Lift. The most dramatic results are seen on people who have tried non-invasive therapies and are looking for something more aggressive without pain and downtime. The best candidates have moderate sun damage, are in good health, have healthy habits and take good care of their skin.
Does Pixel Perfect work on all skin types?
Yes, Clearlift can be performed on all skin types at any time of the year.
How long will the Laser Treatment take?
Clearlift treatments usually take less than 20 minutes per area. Your exact treatment regimen will depend on your individual consultation and the area(s) you wish to have treated.
Is Clearlift Face Lift safe?
Clearlift treatments are safe and effective, without injections or surgery. You can expect your skin to have very minimal redness that is short-lived after the treatment. More importantly, no one will notice you had anything done immediately after the procedure.
Will Clearlift Face Lift hurt?
Most experience a pleasant warmth during the treatment. Occasionally there may be a snapping sound as the laser head is moved from area to area but that is entirely painless and without consequence.
Will I need a touch-up later?
While Clearlift will reverse some of the appearances of aging, we can't stop the aging process. An Anti-Aging consultation to evaluate your overall health, including your nutrition and health habits, hormones, etc.. However, depending on your starting point and your lifestyle following treatment, your new look can last many months or longer. We recommend that you practice meticulous skin care to maintain your results. This includes avoiding excessive sun and UV exposure and using our recommended skin care products to maintain your investment. Further, daily use of a moisturizing sunscreen whenever you are in the sun will help new damage from occurring. Conscientious skin care extends the effects of your skin renewal, maximizing the benefits of your treatments and ultimately increase the length of time between maintenance sessions. For most patients, a touch-up treatment after 12 months helps to maintain a healthy glow.
How much does Clearlift Laser Face Lift cost?
Clearlift costs vary depending on the areas of your skin we treat. But a face treatment starts at just $300.00 per treatment. You will need 6 of these to complete a series and maximize initial collagen restoration. If you want other areas treated at the same time, like your neck, tummy, or hands, there is an add-on price. Contact us to discuss the best course for treatment.