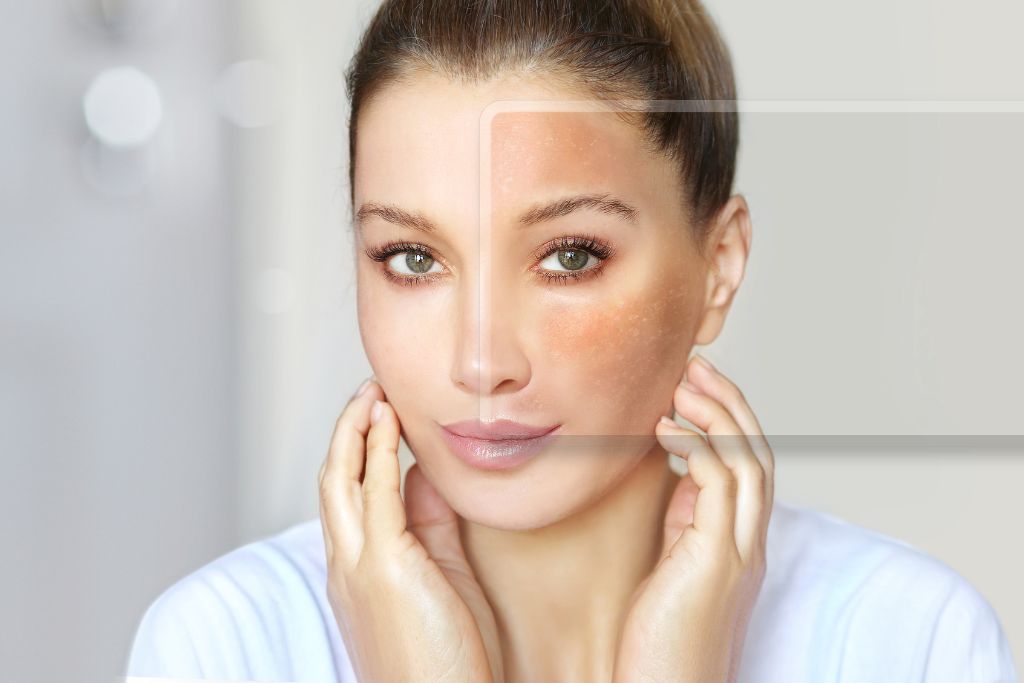 Body Bright Treatment
Body Bright is an intimate skin bleaching or lightening treatment that helps reduce hyperpigmentation.  Areas of the body it works best are the inner thigh and bikini area, the knees, elbows, neck, and underarms. Body Bright brightens your skin and improves its texture. It is also customizable by adding secondary treatments, like chemical peels or microneedling, to enhance pigment correction. 
So, what is Hyperpigmentation?
There are three types of hyperpigmentation. The first is melasma, brown spots on the skin caused by hormonal changes or sun exposure. Next, chronic sun exposure can cause lentigines, or liver spots, which are flat, tan, or brown, oval spots commonly found on the face and the back of the hands. These spots typically appear later in life. Then, there is drug-induced hyperpigmentation, an increase in melanin in multiple skin layers. At Elite, we will have to determine which type of hyperpigmentation you have to decide if you are a candidate for Body Bright. 
Where on the body is hyperpigmentation most common?
Hyperpigmentation is most commonly found on the stomach or face. But it can also appear in more intimate areas of the body due to skin rubbing, like the inner thighs and underarms. 
How does skin bleaching treat hyperpigmentation?
Body Bright works to lighten or fade dark spots on the skin, such as freckles, age spots, sunspots, and more. Elite can customize this treatment specifically for you—whether your goal is to reduce sun damage, skin spots, or darkness due to skin rubbing or medication usage. 
When is the ideal time to use the Body Bright treatment?
Ideally, we would treat your skin in the fall or winter months because you will want to stay out of the sun during the aftercare process. We also recommend a minimum of three treatments to see optimal results. Also included in the cost of the treatment is a post-care kit with a body exfoliating glove and product to help you continue to brighten the area at home.