To CBD, or Not to CBD? That Is the Question
Estimated reading time: 5 minutes
Because we are completely inundated by an abundance of information, quite literally at our fingertips, many of us have become skeptical—about everything. We've started to question who and what we should believe, what we think regarding specific topics, and who (if anyone) has the absolute truth. For now, just RELAX! We're not diving into information literacy in this blog. While reading this, I want you to digest it as if it were one of those "For Dummies" books. (Not that I think anyone should be called a 'dummy,' but… I'll receive all the simplified explanations I can get, am I right?)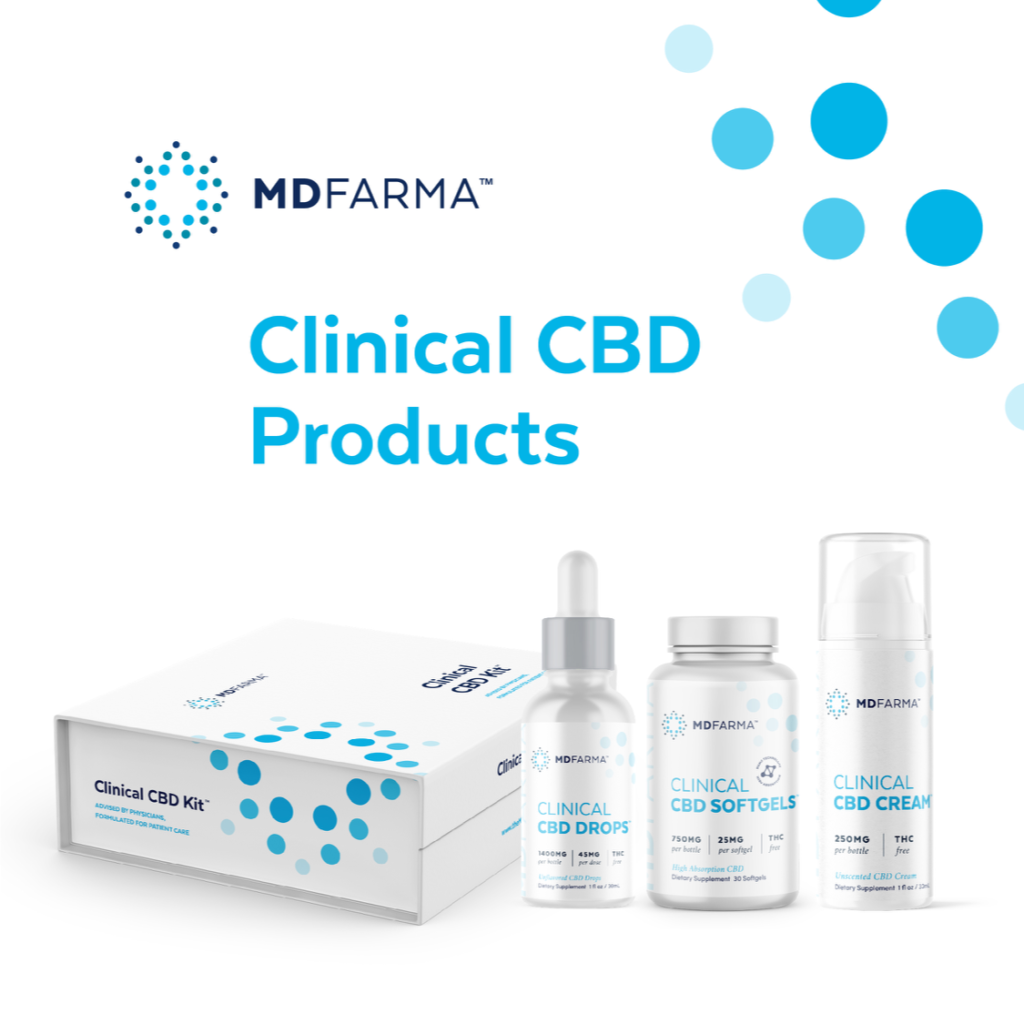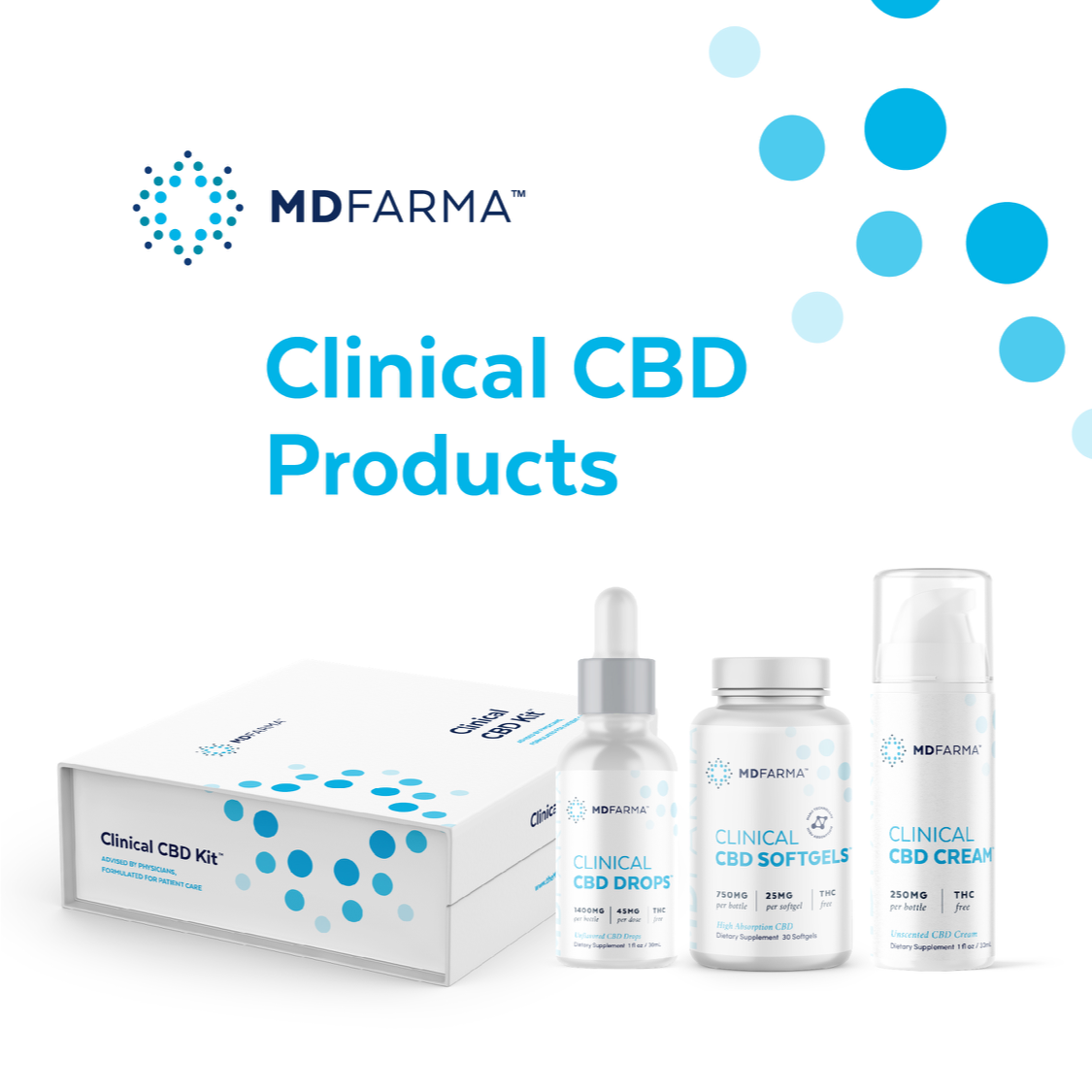 I will try my very best not to bore you—or use too many fancy words—but I want to give you as many facts about MD FARMA CBD as possible. Something you DO need to know is that not all CBD is the same. Also, this blog can't be applied as a general rule to all CBDs on the market, just as we can't do it with food and dating (I'm sure you know that was a joke!). Also, talk to your health care provider about adding CBD to your wellness routine before you supplement with it.
What is CBD?
CBD stands for cannabidiol and comes from the hemp plant, a cousin of the marijuana plant. Medical studies are continuously being conducted on how CBD impacts several chronic conditions. Still, as it stands, research has shown CBD to positively impact chronic pain, anxiety, insomnia, seizures, inflammation, and arthritis.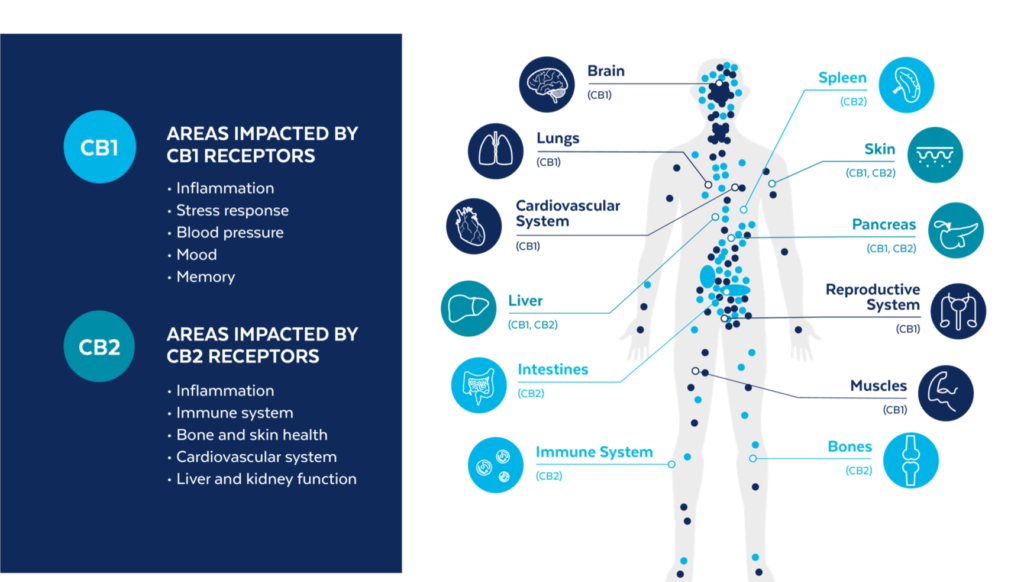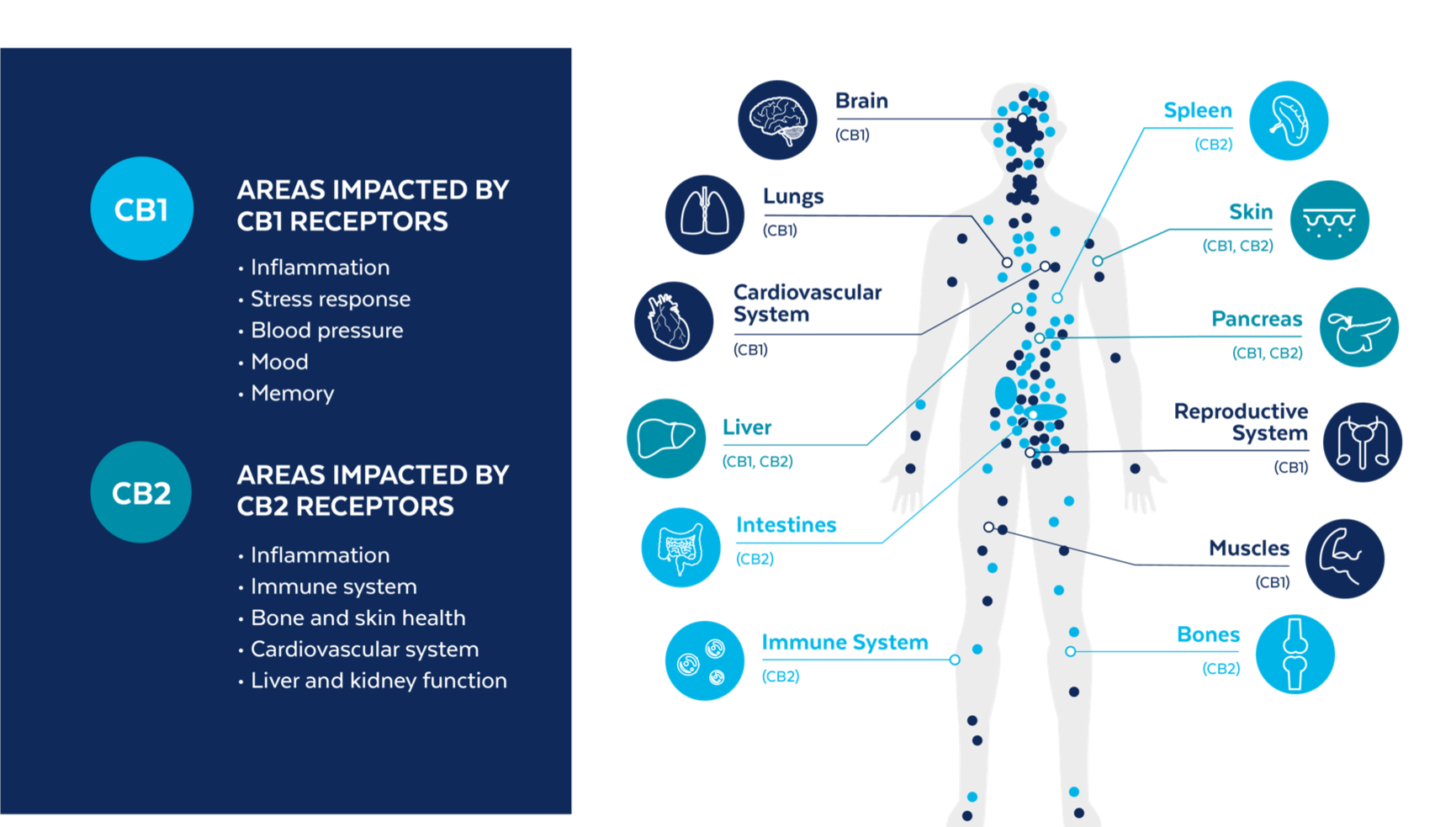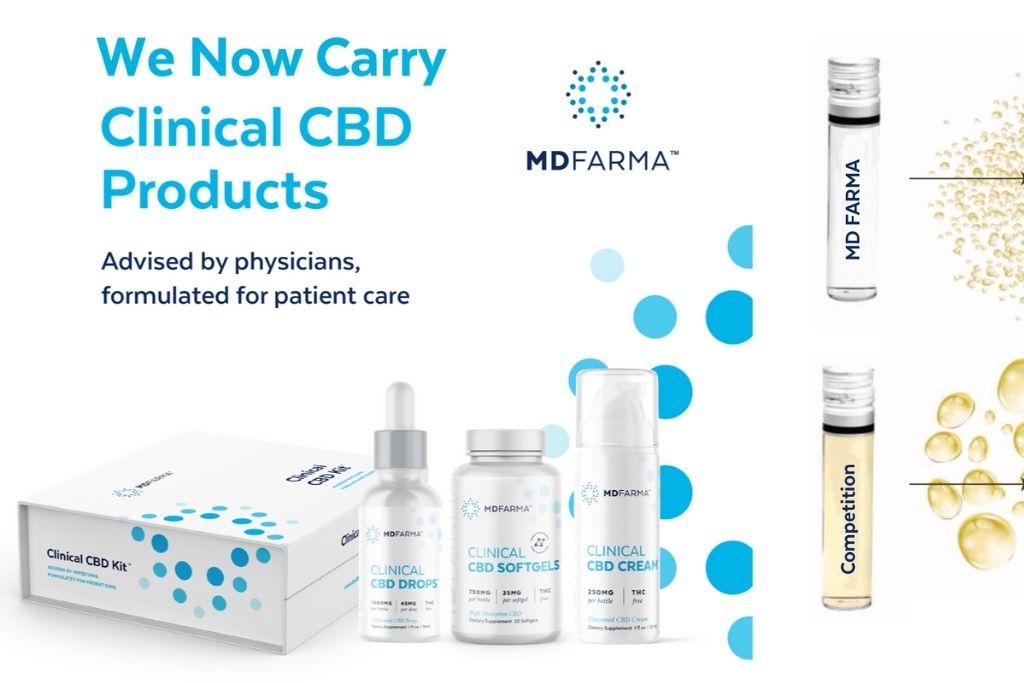 What are CBD's benefits?
Our team at Elite Medical and Skin Laser Center has partnered with MD FARMA and has given our guests the option to take home safe, natural, organic CBD products that benefit and help our clients with:
Inflammation Reduction
Stress Responses
Blood Pressure Management
Mood
Memory
Immune System Function

Bone and Skin Health
Cardiovascular System Function

Liver and Kidney Function
Why the craze about CBD?
There is a common theme behind why everyone is crazy about CBD. We all, at some level, deal with inflammatory responses caused by stress or due to being immunocompromised. Mother Nature's gift is a natural way to help the body fight back. We should treasure our health, love our lives, and find natural ways, when possible, to help our bodies be the best versions of themselves.
You may ask yourself: why does Elite have this type of product if I go there to take care of my skin? And I can provide an answer for you, quickly! All organs in our body work in synergy; they help each other and collaborate. Our external beauty starts on the inside, like we always say. Any internal struggles will affect us externally. Here at Elite, we not only care about you looking good, but we also care about you feeling good. One of our deepest desires is that all our clients become whole and feel their absolute best in their bodies. We want you to thrive and live your best life.
First things first: there is no THC in any of our CBD products. THC, or Tetrahydrocannabinol, is one of the main reasons why people stay away from CBD. THC detected in your body is what can make a drug test positive. MD FARMA tests each product individually before sending it to their providers to ensure no THC is detected. Also, none of these products will have any mind-alternating effects on you. In other words, you won't get high.
CBD Products
The formulation of our products to be THC-free is intentional and with every person in mind. We want everyone to have access to the benefits of CBD without concern.
Take-Home Products:
Clinical CBD Cream
This product was designed to help topically eliminate inflammation that can cause pain. This odorless cream also has Vitamin E and aloe vera and is ideal for hand and foot pain.
If you are going to wear high heels or have to stand while you work for an extended period, use Clinical CBD Cream as a preventive measure.
Clinical CBD Drops
Sleep problems? These drops will be your best friend. They contain THC-free hemp extract, cannabinoids, terpenes, flavonoids, and other natural products that support the health of your body.
Clinical CBD Softgels
Other than the benefits already mentioned, these soft-gel capsules use nanoemulsion technology, making it easier for the body to absorb. The soft gels are, therefore, more effective, resulting in you feeling the effects faster.
At some point in life, we all need help. We needed help when we were little and didn't know how to walk. When we were teens and didn't know much about life, we needed guidance, though we most likely resisted. Maybe now, at the age you find yourself, your body probably needs help to support your lifestyle, so you fully experience joy in it.
Ask any Elite service provider about our CBD facial service and any other questions you may have about MD FARMA CBD take-home products. We are here to help!
More information about MD FARMA take-home products, scientific facts, and other information about their CBD technology is available on their website.
*Harvard Health Publishing: https://www.health.harvard.edu/blog/cannabidiol-cbd-what-we-know-and-what-we-dont-2018082414476)
| | |
| --- | --- |
| Monday | 9:00 AM - 7:00 PM |
| Tuesday | 9:00 AM - 9:00 PM |
| Wednesday | 9:00 AM - 7:00 PM |
| Thursday | 9:00 AM - 9:00 PM |
| Friday | 9:00 AM - 7:00 PM |
| Saturday | Closed |
| Sunday | Closed |