Skin Tightening–Sculpted and Swimsuit Ready With No Down Time!
Estimated reading time: 3 minutes
"I wish my body looked different."
If you've said these words at any point in your life, let me tell you, my friend, you are not alone. That's why I am here to share all about skin tightening! 
Don't Shame Your Body—Love Your Body
I've been there so many times, especially when swimsuit season is approaching. Those unwanted holiday pounds have stuck around for an extra few months…. but, don't get me wrong, I LOVE my body. I am incredibly grateful to it for allowing me to work and provide for my family. I have seen the world and gone through the complex but beautiful process of becoming a mother. Ladies, let's celebrate our bodies—this temple is a precious gift. That said, it's okay to want to change some things here and there, so how do we go about that—how can it be done? Glad you asked!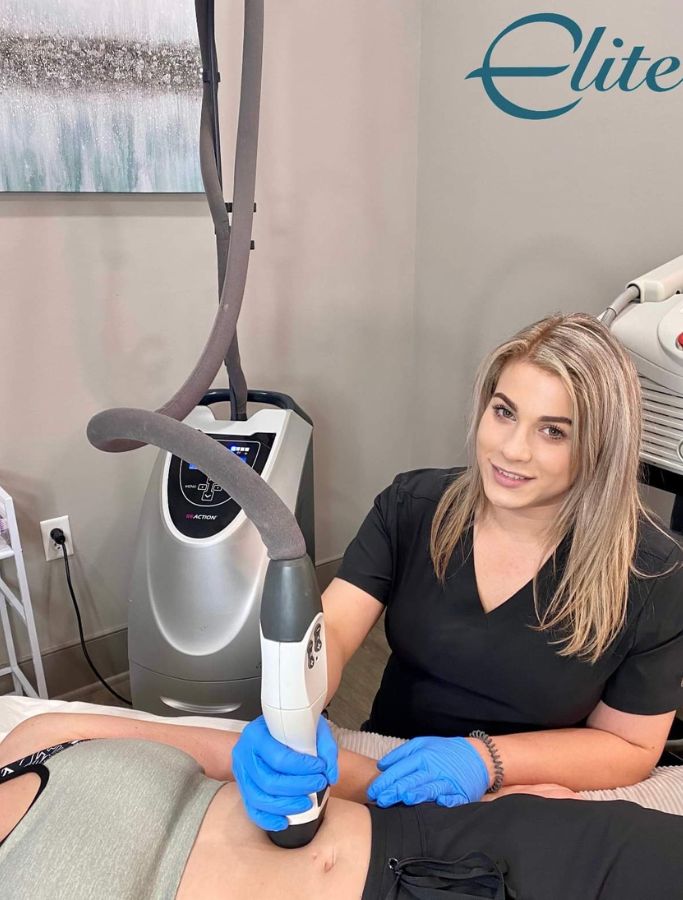 Tender Loving Care—Skin Tightening the Right Way
As time passes, there may be areas we want to give a little extra TLC. Maybe it's your belly after losing weight or having kids. Maybe gravity has taken hold of our underarms, and the skin is a little looser than you'd like. Or maybe the skin around your neck is beginning to sag. However, the reality is that most of us do not want to go through invasive surgery. The recovery time is long to make a difference in those areas. 
That is why I will reveal the trick I have up my sleeve: 
Viora Reaction Skin Tightening
This beautiful, non-invasive creation will help us get the summer body we want, with zero downtime and pain-free! The Viora Reaction treatment uses radio frequency, heat, and suction to increase elastin and collagen production and target fat tissue. Viora can be used all over the body to target lax skin and cellulite, making the skin tighter and rejuvenated. 
Your Elite Provider will assess how the Viora Reaction treatment can best work for your goals at your consultation and help you understand the process of each one of them.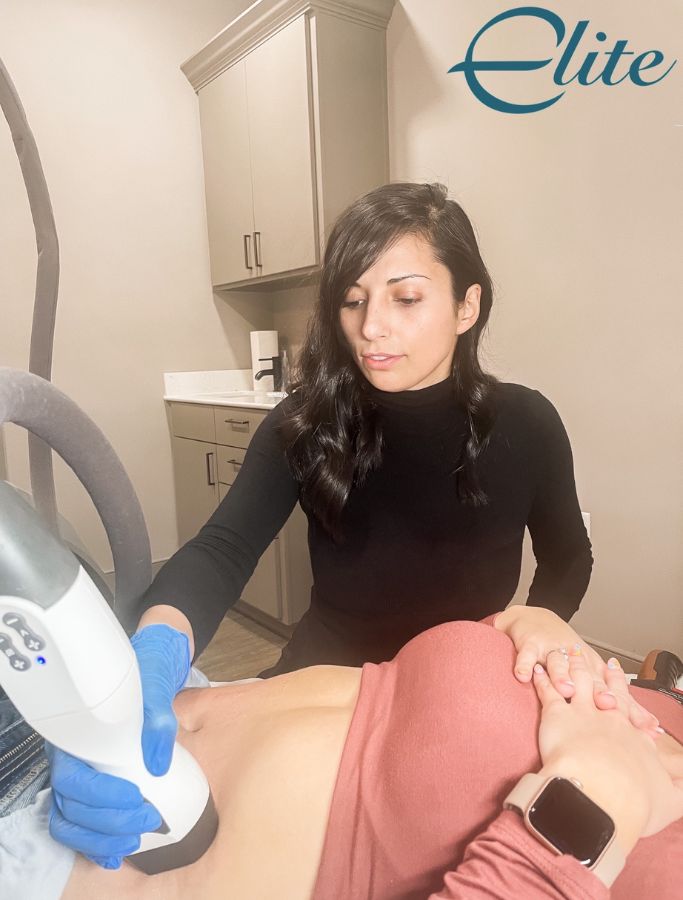 It's hard to believe because we think it's too good to be true, but your summer body might just be a phone call away! So, let's raise our Piña Coladas, the ones with the cute umbrellas, and enjoy this summer with a bigger smile to celebrate feeling better in our own skin. 
Chicas—self-love is the love that keeps on giving.
That is why the mission of Elite Medical and Skin Laser Center is to help you achieve what you thought was out of reach. Call us today and let's make a plan! We are on your team—your goals are ours too. 
"Everything is fine when there is sunshine." —Unknown
| | |
| --- | --- |
| Monday | 9:00 AM - 7:00 PM |
| Tuesday | 9:00 AM - 9:00 PM |
| Wednesday | 9:00 AM - 7:00 PM |
| Thursday | 9:00 AM - 9:00 PM |
| Friday | 9:00 AM - 7:00 PM |
| Saturday | Closed |
| Sunday | Closed |