Photofacials- A Way Into The Light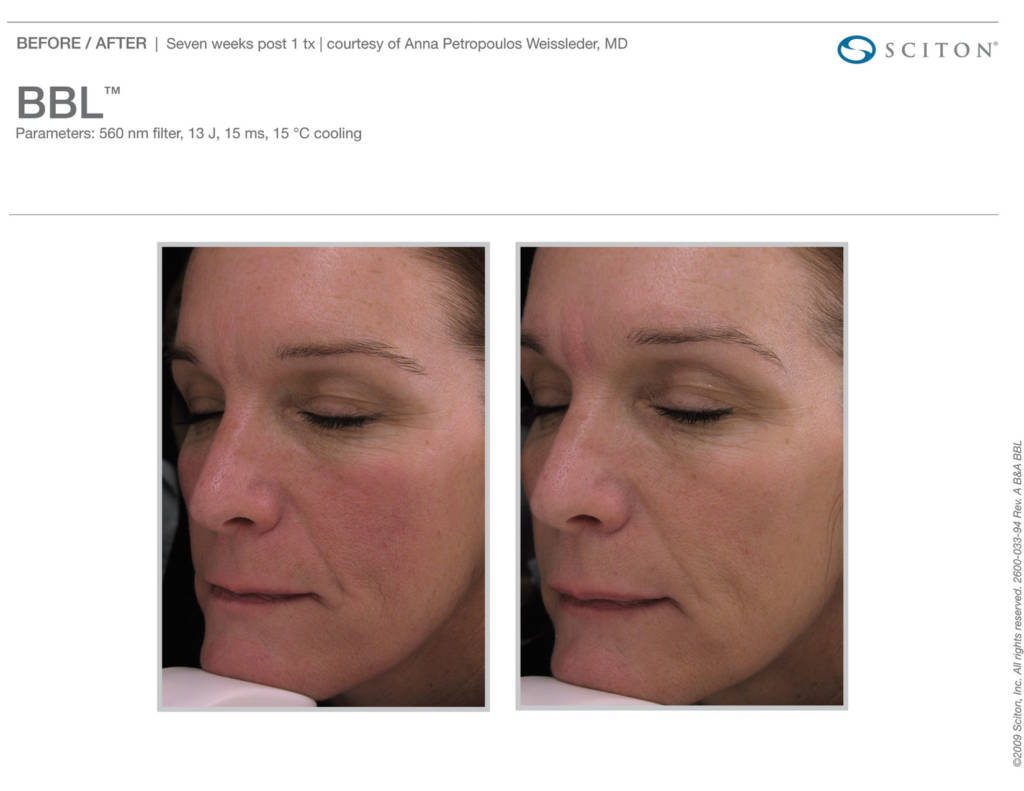 Be honest with me, we have all, at some point, wanted a re-do. We tell ourselves that, "if I was wiser then, I would have done things differently.  But the truth is that we, unfortunately, do not have a rewind button to use to go back and right our wrongs. But, there are some things we can reverse.
Photofacial Reverse
Before I share what a Photorejuvenation is, commonly known as Photofacial Treatment, I want you to take a look and see if any of the things listed below are in your 'Looks Wish List:'
● Tighten pores
● Reduce acne
● Reduce or eliminate sun-spots, and/or freckles
● Minimize hyperpigmentation
● Treat skin flushing or redness
● Reduce the appearance of scars
● Reduce the appearance of wrinkles
● Reverse sun damage
● Treat vascular lesions or birthmarks
● Tighten skin
● Improve collagen and elastin production
If you have one or more of these on your wish list, then Photofacials may be the treatment you are looking for. The beauty of a Photofacial is that it can target skin problems at once while also killing skin bacteria that causes acne. This treatment uses BroadBand Light (BBL™) to gently achieve a radiant complexion. During your 30-minute treatment, intense pulses of broad-spectrum light will penetrate deep into the lower layer of your skin, targeting the dermis to remove damaged skin cells and stimulating collagen growth.
Post-Treatment
This amazing treatment contains some limitations which involve pre- and post-treatment care. Photofacialsmay not be suitable for certain skin tones and may not be performed on clients that have been recently exposed to the sun. But don't worry, we can always accommodate your schedule! The best thing about this treatment is that there is little to no pain throughout the process. Only a tingly sensation that might feel like a light sunburn afterward. You may notice minor redness, swelling, and inflammation which may last a few hours after the treatment.
The area that needs treatment, and the severity of your skin's condition, will determine if you need to undergo multiple rounds of the treatment. An important thing to keep in mind is that sun exposure IS NOT a good idea after this treatment, even for several weeks after. Everyone has a different healing journey so it may take somewhere between a couple of hours to a few days for the end result to become noticeable. But you will see your skin improve more and more as you fully recover. We want you to feel comfortable in your skin! Call us today for a consultation!
When it comes to finding a place for treatment, I recommend looking for what makes each place different. Let's get started with the unique qualities of Elite Medical Skin and Laser Center. We are honored to be equipped with top-of-the-line technology that provides the best results for our guests. 
We also have board-certified technicians that are ready to guide you and be a part of the beauty goals you have in mind. Our team is up to date with the education, experience, and knowledge needed to perform with excellence. We aren't just great at what we do. We are in LOVE with what we do. We want to help you love the skin you're in and will work with you to schedule according to your availability!
Another great reason to choose Elite for your next visit is our unique, detail-oriented consultation. This consultation includes a detailed, deeper look into your skin with our VISIAⓇ Complexion Analysis.
This technology utilizes a UV-light to scan your skin, capturing high-resolution images in six key areas that may affect your complexion and health. The images expose both surface and skin conditions, which can include pores, wrinkles, skin texture, spots, pigmentations, and bacteria on the skin. Our trained team of specialists utilizes this comprehensive data to create a personalized treatment and skin care regimen—tailored to only you! Call Elite Medical Skin and Laser Center today for a consultation!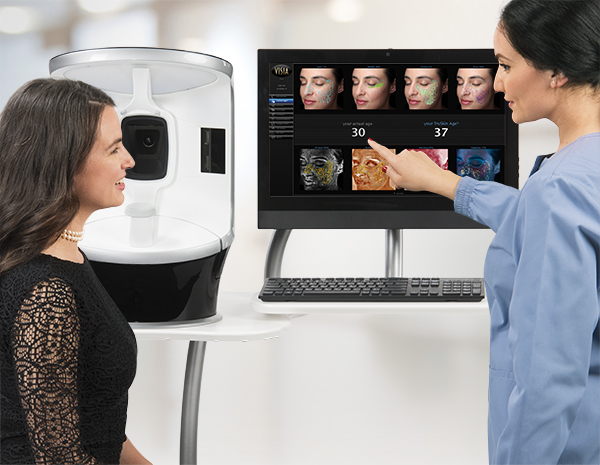 Another reason you should choose us is one that makes us unique. Elite offers our clients three different Membership options that make treatments, like Photorejuvenation and more, affordable to everyone. With our memberships, we give you access to multiple luxury treatments while saving you money. This also allows you to be consistent with your treatments. This helps guarantee you to achieve your beauty goals. We all want to look brighter and younger, so why wait! We all live in our skin only once, let's enjoy it as much as we can!