Face Off
The Beauty of Chemical Peels
A lot of movie enthusiasts were fascinated with the 1997 movie, Face/Off, with Nicolas Cage and John Travolta. In the movie, the main storyline revolved around a "simple" face-altering procedure that made someone look like a totally different person. If you haven't watched the movie yet, you are a little late to the party, so I will forego adding more details because I don't want to be responsible for dishing out spoilers. But, what if…
Sun, aging, scars, and smoking are just some of the contributing factors that leave spots, wrinkles, and marks on our faces. While some of them can tell stories of happy memories, experiences, and maturity, we would prefer to tell some of our stories, not show them. That's where the beauty of chemical peels come in—to create the climax in your movie.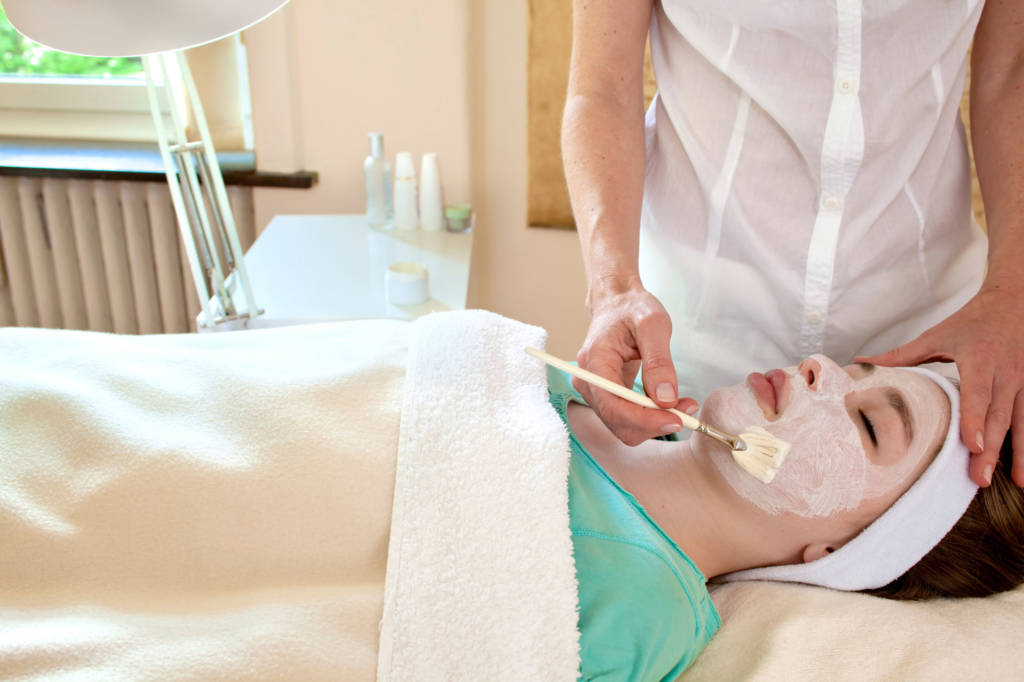 What are Chemical Peels?
Chemical peels are cosmetic treatments that help improve the appearance and texture of the skin on areas like the face, neck, chest, and hands. They also help with some skin conditions like hyperpigmentation, melasma, and acne.
How Do Chemical Peels Work?
During a chemical peel, we apply a solution to the desired area, creating an exfoliating reaction. A layer of skin will peel off revealing smoother, more radiant, and less wrinkled skin. It is imperative to mention that a professional must perform and follow up on this treatment. You can find the experts you are seeking at Elite Medical Skin and Laser Center.
We proudly serve our clients with professionalism and integrity and our highly educated and certified staff is always ready to do a personalized consultation to answer all of your skincare questions and create a plan for success.
How Do I Know Which Chemical Peel is Right For Me?
This treatment is not one-size-fits-all. We highly recommended you have a consultation with a professional before you decide which chemical peel you should have. Not to worry, though. We will clearly discuss your options to help you decide which chemical peel procedure that is right for you. For more general information, below you'll find a list of the different choices currently available on the market.
The industry divides chemical peels into three simple categories: superficial, medium and deep. Each of these has a different procedure and follow-up process, depending on the intensity.
Superficial Chemical Peel
Your technician will use a mild alpha-hydroxy acid during your peel. The acid will penetrate only the outer layer of your skin, helping reduce skin discoloration and minimize unwanted texture. The most noticeable improvement is the smoothness and brightness of your skin after the treatment. When you receive a superficial treatment, you may not peel at all. We use the brand PCA Skin and they designed their chemical peels to correct and to not be invasive. If you do peel it will be mild flaking and you can wear make-up, provided it's mineral make-up, during the light "peeling" process you may experience.
Medium Chemical Peel
During this treatment, Glycolic, or Trichloroacetic acid penetrates the first and second layers of the skin. The main purpose of this chemical peel is to eliminate damaged skin cells in both of the outermost layers of the skin. This treatment, like the superficial one, will help with texture and discoloration. However, the results are greatly enhanced, more noticeable, and longer-lasting. Medium peels are also recommended to help actinic keratosis. The recovery time is around three days, but the redness and peeling may be a little more noticeable after a medium peel than they are after a superficial one.
Deep Chemical Peel
With this treatment, you will notice an extreme and prolonged change in your skin. Due to the intensity of the treatment, it can only be performed on the facial area. The effects of the treatment can last for several years. Trichloroacetic acid, or Phenol acid, is used to penetrate deeper than the middle layer of the skin to remove damaged skin cells. This procedure eliminates moderate scarring and discoloration, improves age spots, and minimizes wrinkles. The deep peel can require up to a two-week recovery period, accompanied by more intense redness and peeling that isn't experienced after a superficial or medium chemical peel.
Regardless of the treatment you choose, it is very important to follow post-treatment instructions to maximize short and longterm benefits. We ensure you are confident in knowing how and when to wash and moisturize your face and other treated areas, as well as what products you can safely use. Staying out of the sun is a must and staying away from harsh cleansers and retinol for a short period of time helps accelerate the healing process.
Elite Medical Skin and Laser Center is proud to have reputable chemical peel experts on our team, and we can't wait to get to know you! Let's schedule your appointment with us today!
Our skin is our largest and most vulnerable organ. Let's wear it with pride and love it every day.[/vc_column_text][/vc_column][/vc_row]